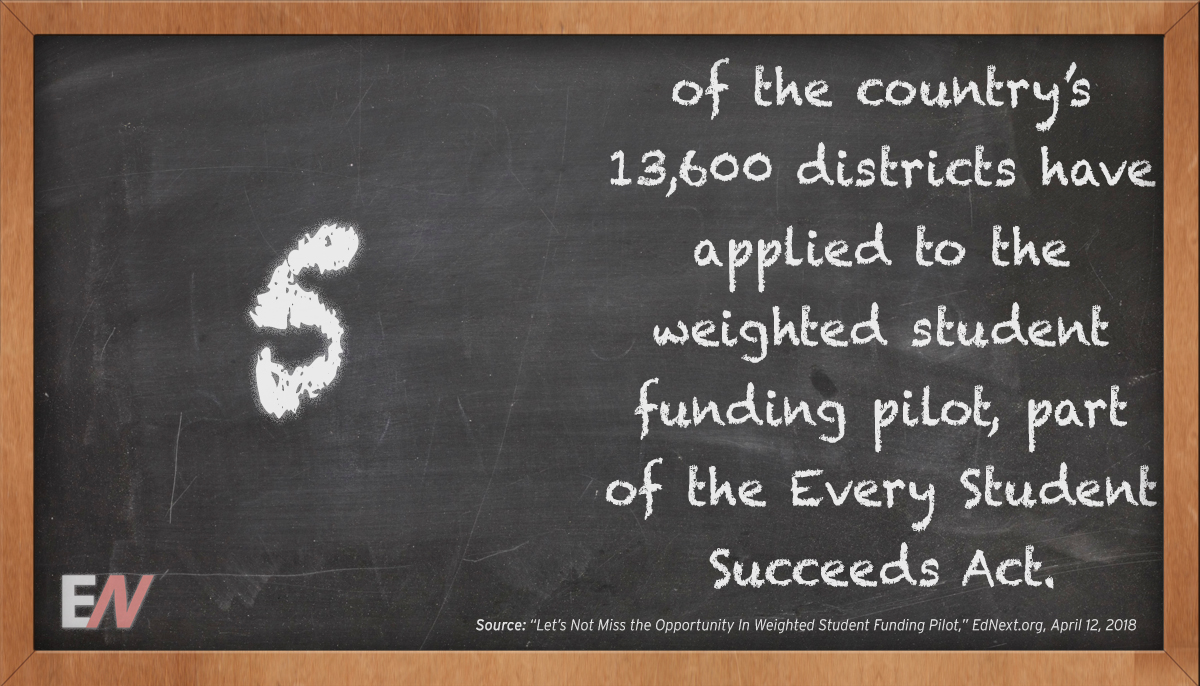 This year, the federal government is offering school districts the opportunity to change the way they leverage federal dollars to support students. The weighted student funding pilot, part of the Every Student Succeeds Act, gives as many as 50 school districts more autonomy in how they serve disadvantaged students. The hope is that focusing funding on individual student needs and shifting spending decisions to those closest to the students can improve student achievement. So far, though, just five of the country's 13,600 districts have applied.
In crafting the initiative, lawmakers specified that pilot districts agree to a long list of assurances, and the application requires financial data submissions for not only federal allocations, but also state and local expenditures—requirements that almost no district could meet. Still, school districts need to see beyond the program's regulatory thicket to its potential to improve achievement for our most vulnerable students. The next round of pilot applications is due July 15.
For more background info on school budgets, check out "Breaking Down School Budgets," or read Marguerite Roza's full article on the weighted student funding pilot on the EdNext blog.
—Education Next