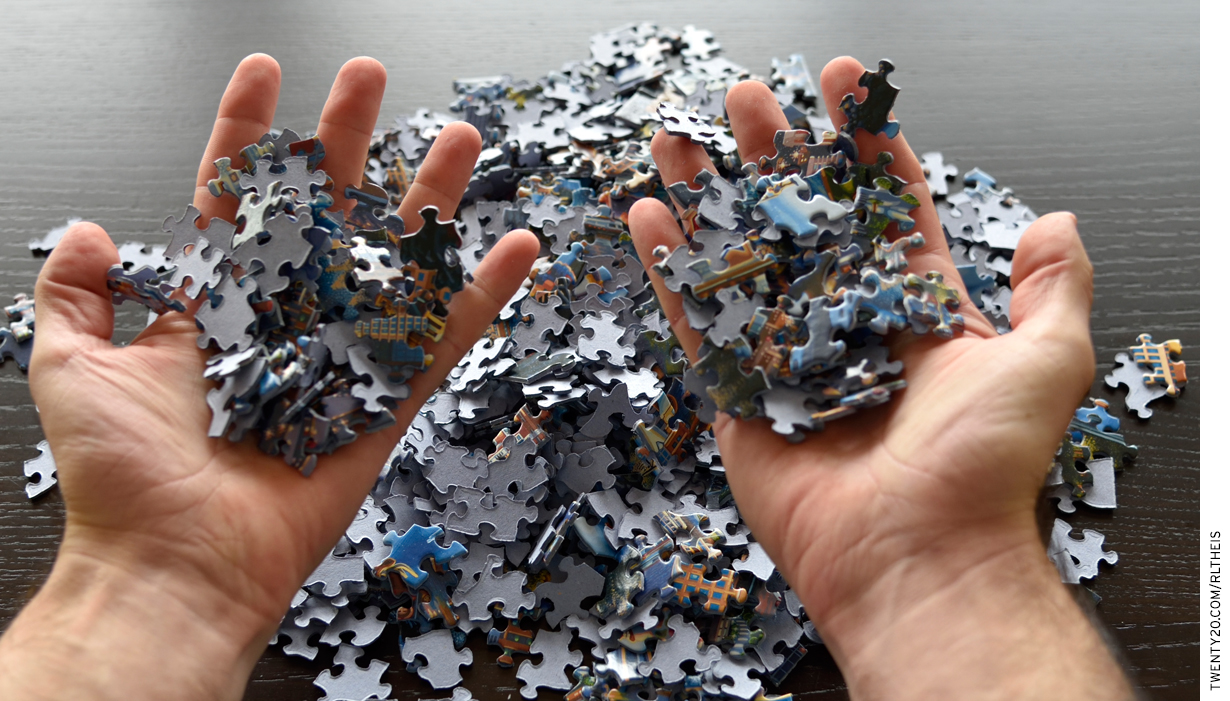 Like most people, I'd never really thought about K–12 accreditation—that is, until Education Next embarked on a major research project on the subject this spring. I'd somewhat naively believed that most schools were accredited, because accreditation was required by law, wasn't it? I didn't know which laws required or defined accreditation standards, but I'd assumed that such laws existed, somewhere, somehow. Right?
Wrong. This was one of many assumptions I soon learned was incorrect… phone call by phone call, email by email, one painstaking state DOE website search at a time. Those were my tasks as I carried out my part of our project: create a detailed, state-level spreadsheet of how accreditation works at elementary and secondary K–12 schools nationwide. The information wasn't readily available, because no one—at least no one we could find—had ever tried to compile it before. So Education Next decided to call the people in charge, in all 50 states.
We quickly found that laws requiring school accreditation are far from a universal standard—and are often challenging to parse. Accreditation is almost never legally required for private schools and is only required for public schools in 20 of the 42 states whose departments of education responded to my repeated inquiries.
Even my first, seemingly straightforward question "Are public schools required, by law, to be accredited in your state?" elicited uncertain responses. Communications officers didn't seem to know much about it. Some public information officers sent me PDFs of reports on school performance or directed me to website pages that didn't answer my question. Or I received responses like, "It is our understanding that we have chosen not to establish an accreditation process as an agency," and "I'm pretty sure that accreditation is not required by state law, but I'm going to check with our legal office. If I hear differently, I'll reach back to you."
I never received a follow-up response to that reply, but I sympathized with the disorientation. After a few weeks of research and email interviews, a question that I'd thought would be simple to answer had turned out to by anything but. If this is tough for state departments of education to understand, I wondered, how challenging must it be for parents?
After all, whether or not a school is accredited, especially if that school is a high school, can have serious implications for students. According to many public information officers, schools or districts often participate in the accreditation process, even when it isn't required by state law, for one simple reason: college admissions. Or, as one public information officer from a state that does not require accreditation wrote, "most colleges and all universities require students to graduate from an accredited high school, so school districts will accredit them."
What happens to students when their high school is not accredited, however, isn't always clear. A few public information officers would not commit to a response. One told me to contact "higher education institutions to find out, or perhaps high school guidance counselors." Another explained that his state had a counterintuitive, but perhaps workable, solution for students: regardless of whether or not the high school is accredited, "the accreditation status of the school does NOT appear on the student transcript."
Our reporter, Jennifer Oldham, had spent months asking similar questions and found a variety of potential consequence for graduating from an unaccredited high school: students could be shut out of enrolling at their state university, limited in their military enlistment options, and barred from some scholarship and sports programs. But again, no one really seemed to know all of the ways that accreditation status could affect teenagers' first forays into the adult world. And that, I decided, was the biggest finding of all—even if I couldn't enter it into my spreadsheet.
Ultimately, there is little clarity when it comes to accreditation, and parents may want to take matters into their own hands. If you are a parent of a public school student who plans to attend college, see if your local public or charter high school is accredited before enrolling your student. If you live in a state where accreditation for K–12 public schools is required, check your department of education's website for a list of accredited high schools. If such a resource is not available online, email or call the state department of education; they should be able to email you a copy of the list. If you live in a state where accreditation is not required of public schools, or if you're planning to send your child to a private high school, call the school and ask which agency accredited them. It's easy to double-check this information online, as public directories are published by private accrediting bodies like AdvancED and Western Association of Schools and Colleges.
Finally, if accreditation is not required in your state, and your child is planning to go to a four-year university but is already enrolled at an unaccredited high school, it may be a good idea to reach out to higher education institutions and scholarship organizations to see how a high school's accreditation impacts their decisions. There may be a way around a school's lack of accreditation, as is the case with one flagship state university where, as a public information officer pointed out, "Students who complete their secondary education through homeschooling or at unaccredited secondary schools may be admitted, as long as they have satisfactorily performed on the ACT or SAT test…whereas students at accredited schools could also meet the target by being in the upper half of their graduating class or having a sufficient GPA."
Education Next had hoped to build a comprehensive resource for parents, teachers, and policymakers illustrating which states required accreditation, how many schools in each state were accredited, and whether or not accreditation status affected high school students' prospects for college admissions. Instead, we uncovered a common, but unfortunate, truth: Sometimes, the simplest questions are the hardest to answer.
— Melissa Fall
Melissa Fall is the Assistant Managing Editor of Education Next.