Max Eden and I are just out with a new book: The Every Student Succeeds Act: What It Means for Schools, Systems, and States. The volume, thanks to a remarkable set of contributors, covers ESSA's backstory, the law's ins and outs, and what it means for policy and practice. As the book came together, I was constantly reminded how little I really understood the particulars of the law—and I work in DC and have lots of time to track such things. It's just a reminder how tough it can be for educators and public officials outside of Washington to keep track of what's required or what's newly possible.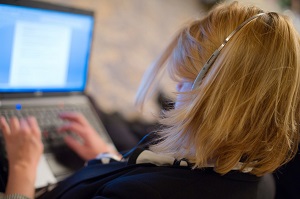 That brings us to today's topic: Direct Student Services (DSS). DSS is a provision in ESSA that gives states new leeway to expand efforts to provide educational choice by using some of their federal Title I dollars to expand instructional choice for students, broadening their efforts beyond whatever they're doing on school choice. Since I only grasped the possibilities of DSS after a recent call from Chiefs for Change's talented COO Julia Rafal-Baer, and considering I've talked to plenty of folks who are even less clear on it, I figured I'd take a moment to explain things.
DSS can sound a bit like No Child Left Behind's old "supplemental educational services" intervention, but it's almost wholly different. DSS was inspired by the "course access" policies pioneered by Louisiana and Utah and is intended to give states more flexibility to support "course choice" efforts. Such arrangements enable students choose various, new course options without having to change schools. After all, as some of us have been arguing for years, plenty of families like their school but want access to courses that the school doesn't provide—and "school choice" doesn't help them one bit.
DSS allows states to set aside three percent of their Title I funds for use in a targeted way to expand access to advanced coursework and instructional options. The funds can be used to promote public school choice, personalized learning, credit recovery, advanced coursework, and more. This can all be especially relevant for small rural schools that have trouble offering much in the way of Advanced Placement (AP), high-level STEM or world language options, and for low-performing schools where it's tough to get a critical mass of students large enough to justify advanced options. Those working with states on their planning report that the most common planned use of DSS is to offer advanced courses to students who wouldn't otherwise have access to them.
The dollars involved aren't huge, but neither are they trivial. In Louisiana, for instance, three percent of Title I spending is about $9 million a year. Nationally, if every state opted to use its DSS money, the total involved would be about $425 million.
In states that want to use DSS, state education agencies are to develop an application for districts. Districts decide whether to opt into the program, and states then award funds to interested districts, with priority given to districts with the most struggling schools and plans that most closely align to the state's school improvement agenda under ESSA. Districts are charged with identifying and vetting qualified providers of DSS (except when it comes to tutoring services, where states are responsible for those tasks). States and districts are jointly responsible for monitoring and oversight of providers once selected.
One tricky question that emerges, at least for the in-the-weeds, federal policy aficionados, is whether DSS Title I funds can be used in ways that might ultimately benefit non-Title I kids as well (e.g. by expanding course options at a school for all students, not just Title I students). Or does such usage risk running afoul of "supplement not supplant" (SNS) rules, which dictate that Title I funds be used only to supplement the education of Title I-eligible students? Understandably, federal policymakers don't want states using Title I funds as a convenient piggy bank; they want those funds used specifically to benefit targeted students. In the real world, though, it seems mindlessly bureaucratic to bar non-Title I kids from enrolling in a new online AP course when their doing so has no negative impact on Title I students.
It turns out the answer on this is a work in progress. As Chiefs for Change's Rafal-Baer explains, "On one hand, there is no SNS requirement in section 1003A, which specifically authorizes DSS. On the other hand, DSS is a set-aside from Title I, which does have a SNS requirement, so it could be seen as pertaining to these funds as well. In practice, what that would mean is not using these funds to reduce funding that would otherwise go to a school (e.g. replace prior state funding for AP test fees with DSS funds)." This will all have to get sorted out in due course.
For me, this points to one of the eternal challenges posed by regulation, which is how difficult it is to rethink something like "supplement not supplant" as the world changes. The rule made good sense when Washington's major concern was that a district might use Title I funds to pay for a teacher in a low-income school, and then spend the savings to hire an art teacher for the affluent school across town. But the logic is very different when we're talking about the provision of a nonexclusive good, like expanded access to advanced courses. This is especially true when a state can show that low-income students will still disproportionately benefit, even if non-Title I students do as well.
If you want to learn more, Chiefs for Change has a terrific paper that explains all this in much more detail.
— Frederick Hess
Frederick Hess is director of education policy studies at AEI and an executive editor at Education Next.
This post originally appeared on Rick Hess Straight Up.