This week Education Next published "Learning in the Digital Age: Better Apps are Coming," an article by Marie Bjerede about the state of educational apps today — which kinds of apps are actually useful, which are fun, and what kinds of new and improved learning apps we should expect to see in the future.
We also published this week, on our blog, "Digital Learning via Puzzles, Games and Simulations," also by Marie, about less structured kinds of digital learning for kids.
We're taking this opportunity to put together a list of some favorite educational apps recommended by people who are tech experts, policy wonks, parents, or all three.  Feel free to suggest apps in the comments section below.
Here's what some Ed Next writers pick as their favorite learning apps.
Marie Bjerede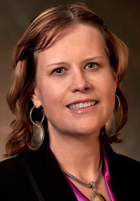 Wuzzit Trouble: I love Wuzzit Trouble because it is a real game. The game is based on integer partition, and the gamer needs to turn various gears in order to find the combination that lets the poor Wuzzit out of jail. The combination is found by figuring out which combination of integers will rotate the main gear to a set of keys the Wuzzit needs to escape. It sounds simple enough, and at first it is – so simple the game doesn't even come with instructions. But the challenges quickly become delightfully wicked. The best part? Whether through brute force or mathematical cunning, if you solved the puzzle you did real math – there is no recourse to memorization or rote procedures as with so many so-called math games.
Find Wuzzit Trouble on iTunes and Google Play.
DIY – Get skills. Be Awesome.  This app leads young people into the wonderful opportunities of the Maker Movement. What I love here is how there are lots and lots of points of entry depending on your interests and lots and lots of opportunity to learn great stuff as you develop new skills. Most importantly, it is a social platform for sharing cool stuff you've done but also for creating a culture and community of building, making, and doing with an ethic of helping and sharing.
Find DIY – Get skills. Be Awesome on iTunes
Heartmath: This app works through bio-feedback at the meta-level, providing many of the known benefits of meditation such as stress reduction and increased clarity of thinking. Our family find we are better at learning and enjoying life when we take 10-20 minutes a day to practice with this app.
Find Heartmath on iTunes 
Marie Bjerede is founder of e-Mergents, LLC, which advises schools, start-ups, and technology leaders on enabling and scaling teaching with technology.
---
Heather Staker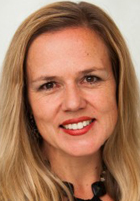 Barefoot World Atlas: Our children like apps that are open ended and allow for exploration. I like how this app makes our planet seem expansive and small at the same time.
Find Barefoot World Atlas on iTunes
MarcoPolo Ocean: This one is as popular for my ten year old as for the two year old. The older kids love learning about and designing underwater habitats, particularly by diving down into the Abyssal zone, and the younger just appreciate playing with the fish.
Find MarcoPolo Ocean on iTunes
Pandora: This is a must-have app for anyone who spends as much time driving the carpool as I do. I plug my phone into the minivan and blast music mostly from Broadway musicals, which are great for sparking conversations about the stories behind them.
Find Pandora on iTunes or Google Play
Minecraft Pocket Edition: Although it's addictive and has to be kept in check, Minecraft is the ultimate open-ended building app. It's a disruptive innovation that puts creative tools in children's hands when LEGO bricks are not available.
Find Minecraft Pocket Edition on iTunes or Google Play
Heather Staker is a Senior Research Fellow on education at the Clayton Christensen Institute.
---
Alex Hernandez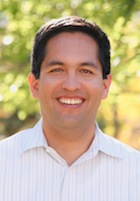 Lightbot: A programming puzzle game that introduces children to key coding concepts. Lightbot does a good job at smoothly increasing the complexity so kids experience success and stay motivated. I love watching my kids learn to debug their programs – great problem solving skills!
Find Lightbot on iTunes or Google Play
Monster Physics: Creative game that let's kids build their own machines and see them in action. Fun introduction to simple machines and basic physics.
Find Monster Physics on iTunes
Evernote: This is an unconventional pick but my children are learning to be writers and they love writing, storing and sharing their work in the Evernote app.
Find Evernote on iTunes or Google Play
DIY Get Skills. Be Awesome: It's a 21st century library for projects. My kids love creating and making thing – DIY is their "go-to" place for inspiration.
Find DIY on iTunes
Alex Hernandez is a partner and leads the "next-generation" learning investments at the Charter School Growth Fund.
---
Andy Smarick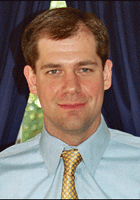 Writing Wizard: Find it on iTunes 
Endless Reader: Find it on iTunes
Endless Alphabet: Find it on iTunes and Google Play
Dinosaur Train A to Z: Find it on iTunes
Don't Let the Pigeon Run this App!  Find it on iTunes
Mother Goose on the Loose: Find it on iTunes 
Andy Smarick is a Partner in Bellwether Education Partners's Policy and Thought Leadership practice.
More recommendations to come! Tell us about your favorite learning apps in the comment section below.
—Education Next
Last updated June 24, 2014