Earlier this month, eleven scholars, analysts, and advocates participated in the Fordham Institute's annual Wonkathon. The challenge we put to them was to find provisions in the Every Student Succeeds Act that could be used to expand parental choice.
Our participants did not disappoint; I strongly recommend checking out their ideas on course access, school turnarounds, and charter quality. (All eleven posts are available here.)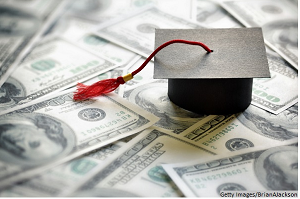 But the argument that I found most compelling was one made by wonks Matthew Joseph, Brian Kisida and Travis Pillow: that the law could catalyze efforts to overhaul state and local school finance systems. That could unleash charters and choice more than anything else.
Indeed, school finance reform is the next front in the school choice war. As Matthew Joseph explained in his post, charter schools are shortchanged, on average, by more than 20 percent; for publicly funded scholarship programs, the deficit is 50 percent or more.
Twenty-odd years ago, some of us naively claimed that schools of choice would be able to deliver better learning at lower costs. That was a mistake. As long as schools are competing with one another for talent, not being able to pay competitive salaries is a major barrier to quality. (That goes for poorly funded districts, too.) Innovations like blended learning or front-loaded salary schedules can help at the margins, but they can't erase the impact of major funding deficits.
To be sure, there are plenty of other items on the school choice to-do list. (I listed some of them a few weeks ago.) Working to improve charter authorizing—and its equivalent in the private schools sector— remains a top priority. Beating back efforts to micromanage schools of choice is another.
But I'm convinced that, at this point in time, the way to create lots more "high-quality seats" for lots more kids is to make sure that charter schools and private school scholarships receive funding parity with "the system." It's no coincidence that the cities with the strongest charter sectors—Boston, New York, Newark, and the District of Columbia, among others—also provide ample money for operations and facilities.
And let's be honest: It's a tough political fight to make the case for more money for schools of choice alone. Witness what happened this legislative session in Colorado, where a modest attempt to increase funding for charters was beaten back.
No, the way we are going to drive resources to charters and choice is to overhaul the school finance system writ large. We need to move to an approach whereby dollars follow kids to the schools of their parents' choice and students with greater need get more money.
Back to ESSA. It has two, or three provisions that could catalyze progress toward that kind of finance system. The first is its requirement that school districts report—for the first time—real spending at the school level. As the Edunomics Lab's Marguerite Roza argues, this kind of transparency will be eye opening. It could put pressure on policy makers to address the vast inequities that exist within and across districts and schools of choice. (We make an attempt to show what this looks like the Washington, D.C. metro area; give that a look here.)
The second is a pilot program for fifty districts to experiment with their own weighted student funding systems. As Brian Kisida argued in his post, this could push the field toward greater willingness and technical know-how to implement weighted student funding writ large.
The third is the topic getting much attention of late: the administration's interpretation of the federal law's longstanding "supplement, not supplant" language. While I agree with congressional Republicans that the provision does not mandate equalizing funding between rich and poor schools, Secretary John King is acting like it does. If he wins this fight, we're going to see districts shifting money to high-poverty schools nationwide. This is likely to create all manner of backlash and unintended consequences, but it may put pressure on states to take a more comprehensive approach. That could be a silver lining for schools of choice.
Let's be clear: None of this is easy. Most school finance overhauls fail to win political support because without an infusion of new money, they create winners and losers. And it's not like states have big windfalls of cash lying around. But smart state leaders and savvy advocates could use the ESSA opportunity to tip the scales in favor of reform—and in favor of the disadvantaged kids who need the most help. Who is ready to try it?
— Mike Petrilli
This first appeared on Flypaper.
Last updated June 2, 2016