In an important and mostly depressing New Year's Day column in The Washington Post, veteran education journalist Jay Mathews describes the on-again, off-again "carnival ride" to "raise school standards" that he's observed over the past half century. "We love making schools more accountable," Mathews writes. "Then, we hate the idea."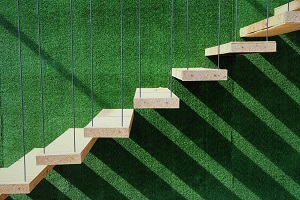 He cites a pair of recent setbacks. First, the striking decline in states that require high school students to pass a statewide exit test before receiving their high school diplomas. Five years ago, that was the practice in half the states. Today, as documented by the anti-testing group called FairTest, it's a graduation requirement in just thirteen jurisdictions.
Second, Mathews notes the gloomy appraisal of State ESSA plans that was issued last month by Bellwether and the Collaborative for Student Success, which declares that "States largely have squandered the opportunity…to create stronger, more innovative education plans" and that many "proposed graduation rate goals that far exceeded proficiency rates by 20 percentage points or more, creating the potential for states to graduate students that are not adequately prepared for their futures."
Although my Fordham colleagues, focusing on just a few key elements of states' ESSA accountability plans, reached a cheerier conclusion, Mathews is struck by the country's deep ambivalence toward the steps that would actually have to be taken to transform our education outcomes—outcomes that, as is widely known, have been essentially flat for decades for the U.S. student population as a whole, even as gains can be found on some metrics (e.g., NAEP results, SAT scores) for subpopulations.
It's a big, diverse country, to be sure, and Mathews acknowledges some progress, albeit spotty and decentralized: "In every chapter of our long national education story, innovative teachers, often with parental help, have instituted deeper, livelier, more demanding lessons….Fortunately, our schools are still attracting many energetic and creative teachers who want to make a difference."
Well said, and true, as far as it goes. Mathews is also bullish about Advanced Placement and International Baccalaureate-type assessments that operate mainly in the private sector, are steadily growing, and aren't much buffeted by politics. But the policy-driven reforms that typically derive from state or federal governments and are thus more vulnerable to shifting winds of public opinion and political game-playing, haven't amounted to much when it comes to boosting achievement or holding schools accountable. "The rash of standardized testing after the No Child Left Behind Act became law in the early 2000s did not raise achievement averages very much," he observes, but the backlash that has led states to ease back on testing isn't being replaced by anything that's apt to work better.
Whereupon, Mathews predicts, we'll change course yet again, part of our pendulum-like approach to education reform: "This new decline of exit tests will almost certainly be followed by another burst of outrage and a renewed campaign to raise achievement."
I'm often accused (especially by my friend Mike Petrilli) of Gloomy Gus–ness—and there's some truth to that—but today I'm seeing a quintet of other worrisome trends that Jay Mathews didn't mention.
• Because states are loath to institute multi-level diploma systems, fearing that they'll be accused of having lower standards for some kids than for others, it's impossible for even the most ambitious jurisdictions (e.g., Massachusetts) to set their high-school exit expectations at the level of true college-and-career readiness.
• The push to raise high-school graduation rates to all-time highs is—like most high-stakes structures—leading to all manner of dubious practices, including grade inflation, ersatz credit recovery "courses," and outright finagling with student transcripts and records.
• Even places that have clung to statewide exit exams as a condition of high school graduation tend to get cold feet when reality hits—and then waive, defer, or offer workarounds such that not too many kids are actually denied diplomas just because they fail the test. In Ohio, for example, state leaders devised alternative graduation pathways for the class of '18 based on such feeble criteria as attendance rates and course grades, in effect allowing allow students to leave high school without demonstrating actual readiness for anything that follows. Now those same leaders are weighing an extension of those workarounds for subsequent high school classes.
• Blurring the boundaries between secondary and postsecondary education has its pluses—such as acceleration opportunities for smart students—but some of what passes for "dual credit" in high school lacks any real collegiate quality control and some of what passes for corequisite courses on campus really is high school stuff and doesn't deserve college credit. Along the way, programs with bona fide solid external standards, such as AP and IB, may get eclipsed by easier classes that guarantee such credit, and the term "college ready" holds ever less meaning.
• I'm no fan of NCLB and was a strong proponent of the ESSA approach to re-empowering states—and in principle I still am—but I also now find myself in a policy role (state board) in a deep-blue state (Maryland) where almost all the K–12 education shots are ultimately called by what Bill Bennett used to call "the blob," i.e., adult interests that crave more for themselves but don't otherwise want to disturb the education status quo. The Bellwether analysis of state ESSA plans suggests that something similar is happening in plenty of red and purple jurisdictions, too.
Happy New Year, anyone?
— Chester E. Finn, Jr.
Chester E. Finn, Jr., is a Distinguished Senior Fellow and President Emeritus at the Thomas B. Fordham Institute. He is also a Senior Fellow at Stanford's Hoover Institution.
This post originally appeared on Flypaper.