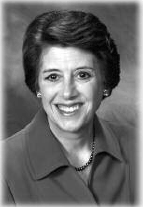 When I jumped into the five-month Democratic primary for Minnesota's Fifth District congressional seat in 2006 after the sudden retirement of U.S. Representative Martin Sabo, I thought my history as state senate author of public charter school and open enrollment legislation could be an asset. After all, charter schools are a cutting-edge education opportunity popular with parents in more than 40 states. Winning the primary was tantamount to winning the general election in the highly Democratic district. The Fifth District was home to more than 20 charter schools serving thousands of families in Minneapolis and the surrounding suburbs. Imagine their power at the polls in a low-turnout primary election!
We were also realistic: the district was one of the ten most liberal in the country. Had nearly 14 years of charter school experience in Minnesota moved them from lightning rod to mainstream in the education debate?
I did not prevail in the primary election. The new congressman, Keith Ellison, was endorsed by labor and the Democratic Party and favored by the teachers union. On the campaign trail, Ellison spoke against public charter schools and private school vouchers, casting them both as a Bush administration plan to weaken public schools.
It's no surprise that pro-charter Democratic candidates struggle so much around the country. Consider the results of polling we commissioned early in the campaign. This message garnered the most negative reaction from likely Democratic primary voters: "The candidate sponsored charter schools, which take away significant funding from public schools."
We adopted a plan to confront the problem: 1) raise more funds than opponents, and 2) organize the charter community.
We took the fundraising lead early. Bipartisan charter friends around the country contributed to my campaign. Ironically, several prospective donors declined because charter school issues were not featured enough in my education platform.
In June, we set out to organize charter school families. Though we invested significant staff time, it was difficult to reach these voters during the summer for a September 12 primary. Many were new Americans who had never voted before. Local charter school leaders were supportive, but their naiveté about the political process stood in sharp contrast to the strategic organizing in the labor community.
Five days before the primary election, the local teachers union sent out a mailing to likely primary voters describing me as "no friend of public education," though I was endorsed by the union in four prior legislative campaigns. The attack dropped my support numbers significantly in one day.
Of course, this issue was just one of several factors shaping the outcome of the primary race. But my campaign erred in not being more prepared to respond on the charter school issue. Here are lessons learned for future candidates and the charter community:
• Shape the charter school issue; don't retreat from it. Make it part of an overall education agenda, reinforcing charters as public (not private) schools.
• Host a press conference with testimonials at a charter school early in the campaign, so negatives can be rebutted and the issue becomes old news."
• Respond immediately if attacked. Prepare a response piece to mail that reframes the hostile message as an attack against charter families in the district.
• Encourage state charter organizations to involve charter school families in political activities. This infrastructure must be in place prior to the next election cycle, with extra effort committed to traditionally nonvoting neighborhoods.
• Recruit friendly policymakers to run for higher office. Offer volunteers and early financial assistance.
• Create a national and state charter school political action committee (PAC) to raise funds and target candidates to support or oppose at the federal and state levels.
Public school choice originally caught fire from the grass roots. An advocacy infrastructure is essential to capture the power of the grass roots and elect friends of charters and public school choice. The future of chartering depends on it.
Former state senator Ember Reichgott Junge is president of Ember Communications, Inc. (www.embercommunications.com) and an attorney, writer, and broadcast political analyst.