Despite some signs of economic recovery, school districts nationwide continue to struggle mightily. The combination of a depressed property tax base and built-in cost escalators produces recurring gaps that demand budget cuts every year just to keep doing the same old thing… and the long-term outlook isn't much brighter.
Make no mistake: The "new normal" of tougher budget times—as Secretary of Education Arne Duncan calls it—is here to stay for American K-12 education.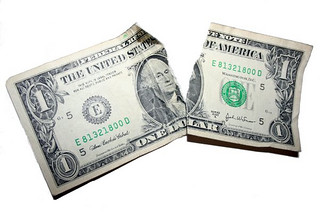 While that presents plenty of hardships, it also offers local officials a golden opportunity to rethink the way we run schools and to boost productivity and efficiency, a point I make in my new policy brief, "How School Districts Can Stretch the School Dollar."
How?
Let's start with a few key principles to keep in mind when weighing cuts:
Solving our budget crisis shouldn't come at the expense of children. We should do everything we can to protect students' learning opportunities and boost their achievement.
Nor can it come from teachers' sacrifice alone. Suppressing teacher salaries forever isn't a recipe for recruiting bright young people into education—or retaining the excellent teachers we have now.
Quick fixes aren't a good answer; we need fundamental changes that enhance productivity. The reforms—and investments—with the greatest payoff are those that will maximize student outcomes at lower cost. And since education is overwhelmingly a people business—and most of the system's costs are in personnel—the most promising reforms are those that rethink our staffing model.
So how can school districts dramatically increase productivity and stretch the school dollar?
Aim for a leaner, more productive, better paid workforce.
In a people business like education, it's next to impossible to cut costs without letting some people go. But the answer isn't just to lay off teachers and let class sizes rise (though, in most grades and subjects, modest increases aren't the end of the world). In the last two decades, school systems have hired all manner of instructional coaches, teachers' aides, program administrators, support staff, counselors, psychiatrists, specialists, and so forth. Redefining these roles—and those of classroom teachers—provides great opportunities for increased productivity. None of this is easy, but districts should consider:
Asking classroom teachers to take on additional responsibility in return for greater pay. Can they do without aides? Handle larger classes (or student loads)? Take on mentoring roles along with classroom instruction? Where these additional responsibilities enable the system to operate with fewer staff (even if that means the remaining staff work a longer year), the system can justify higher pay while still realizing savings.
Eliminating some ancillary positions. Can districts manage with fewer specialists, instructional coaches, teachers' aides, support staff, and the like? If classroom teachers can take on some of these jobs, not only will this save on salaries (some of which could be reallocated to bonuses or salary enhancements for teachers), it will save dramatically on benefits.
Redesigning their approach to special education. Many of the specialists that districts have hired in recent decades serve special populations—mostly students with disabilities but also English language learners. Districts should consider whether their approaches to educating these high-need students are as cost-effective as they could be. (That doesn't mean cheap—it means effective, at a reasonable cost.) For example, if a district uses a "co-teaching" model with regular teacher and a special education teacher in the same classroom—which is hugely expensive—could it try a pull-out approach instead? Or if the best model has these students staying in the classroom, could the extra services be provided over the summer, or after school?  
Pay for productivity. The best way to increase productivity is to ask fewer people to do more work in order to get better results. And they should be compensated fairly for it. Here's how:
A more aggressive salary schedule. Teachers improve dramatically in their first few years on the job, and their salaries should rise dramatically along with their effectiveness—reaching the maximum base salary much sooner than is now the case. This would help with retention of young teachers—a huge opportunity for saving money (on training, recruitment, etc.)—and with raising student achievement, while eliminating the spiked pay at the end of a career that drives up pension obligations.

To learn more, download the full policy brief, How Districts Can Stretch the School Dollar.

Prioritize salaries over benefits. It's no secret: School districts have to get their health care costs under control. Every dollar going into health insurance is a dollar that can't go into higher salaries. Plans should be redesigned so that employees have more skin in the game—and incentives to keep their own healthcare costs down. Co-pays, employee premiums, out-of-network fees, and the rest should be brought into line with what workers in the private sector expect.
Integrate technology thoughtfully. Online and "blended" school models—where students spend all or part of the day learning online—are coming to K-12 education. These can be catalysts for greater pupil engagement, individualization, and achievement. If organized right, they can also be opportunities for cost-cutting. Why couldn't students learn foreign languages via Rosetta Stone, for example, instead of in a traditional classroom?
Rather than hope for revenue increases that are unlikely to materialize, smart leaders can turn the present budget crisis into an opportunity. Most of the school dollar goes toward instructional staff and the people who manage them. Rethinking whom we hire, what they do, how we pay them, and how to incorporate technology—that's where the big payoff is. Local officials need to reconsider the core business of schooling—and get key stakeholders to buy into a new, more cost-effective, more productive vision. That's no small thing. Are they up to the challenge?
-Michael Petrilli
This post originally appeared on the Fordham Institute's Flypaper Blog