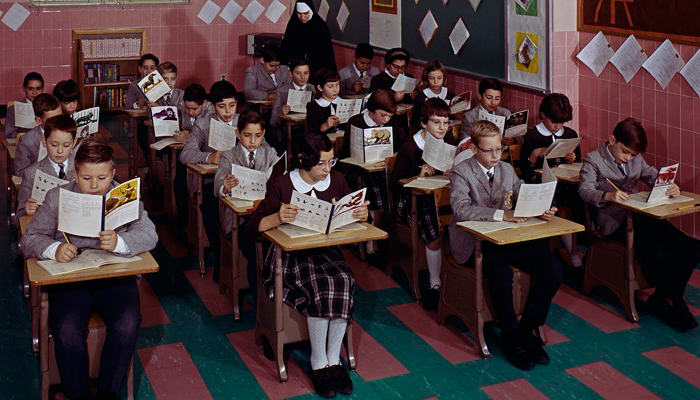 Those who are worried about growing inequality and income segregation in the U.S. will not be surprised to learn that there has been a decline in the share of middle-class students attending private schools.
In an article in the Atlantic, "Private Schools Are Becoming More Elite," Alia Wong describes how the decline of Catholic schools is making private education less accessible to middle- and lower-class students.
In the article, Wong reviews data on the decline in enrollment in Catholic schools and the rise in tuition at those and other private schools drawn from a new Education Next article, "Who Goes to Private School?" by Richard J. Murnane, Sean F. Reardon, Preeya P. Mbekeani and Anne Lamb.
— Education Next