New polling data suggests that white Democrats are strongly opposed to charter schools, while black and Hispanic Democrats are modestly in favor.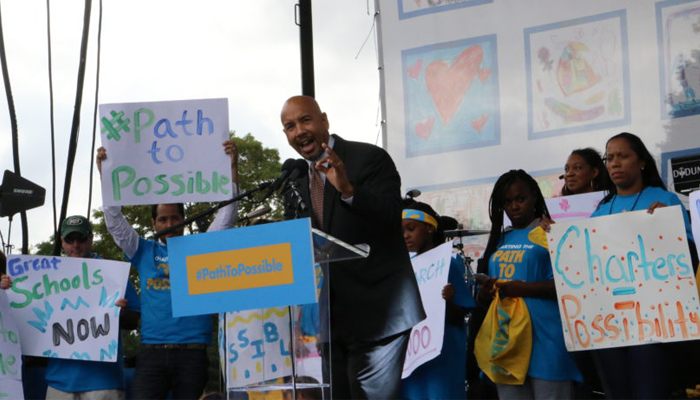 In Chalkbeat, Matt Barnum describes the results of a poll conducted by Democrats for Education Reform and a new analysis of data from the 2018 Education Next poll.
 Among black and Hispanic Democrats, support for charter schools held steady from 2016 to 2018. But among white Democrats, approval tanked, dropping from 43 to 27 percent.
Barnum writes:
Those results may factor into the fight for the Democratic presidential nomination, as well as within broader debates about school reform, where all sides claim to champion the interests of students of color. A partisan divide has emerged on the issue in recent years, with most Republicans favoring charters and a plurality of Democrats opposing them. Nationally, U.S. House Democrats recently moved to cut federal funding for charters.
"It creates a bit of a challenge for Democratic candidates in the presidential primaries," said Marty West, a Harvard professor and editor in chief of Education Next, which is generally sympathetic to charter schools. "It's not clear to me that many people will be basing their decisions on education, but voters of color are a substantial segment of the Democratic primary electorate."
— Education Next
Last updated May 17, 2019