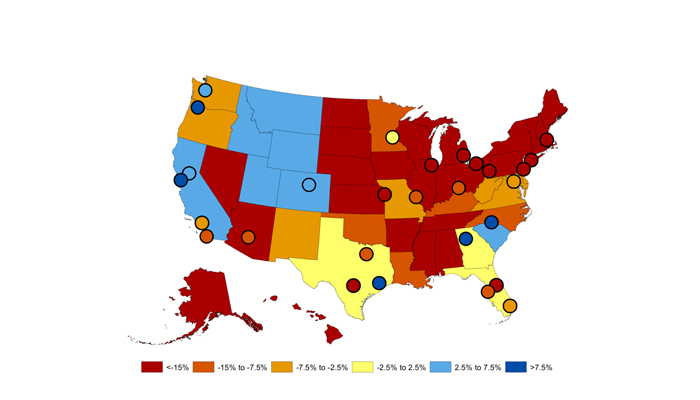 The college-going population is expected to drop by 15 percent between 2025 and 2029 and continue to decline by another percentage point or two thereafter, but demand for elite institutions is not expected to fall. So notes Jill Barshay in the Hechinger Report. She notes:
The Northeast, where a disproportionate share of the nation's colleges and universities are located, is expected to be the hardest hit. By contrast, mountain states where there are fewer students and fewer colleges, such as Utah and Montana, may see slight increases in student demand.
Stephen Eide analyzed the impact of these changes and others on small private colleges in an article in the Fall 2018 issue of EdNext, "Private Colleges in Peril." 
Enrollment is dwindling. Deficits are mounting. And more closures are looming: that's the prediction of many higher-education experts, who are concerned about the future of small private colleges in America.
Eide also discussed this topic with EdNext editor-in-chief Marty West on the EdNext podcast.
— Education Next