As the race for the Democratic presidential nomination heats up, the televised debates have drawn attention to the state of segregation in U.S. public schools. Sixty-five years after the Supreme Court declared segregated schools inherently unequal in Brown v. Board of Education, education reformers are debating which strategies should be pursued to mitigate segregation in America's K-12 public schools. A new report by Laura Meckler and Kate Rabinowitz at the Washington Post shows the overall number of children attending U.S. public schools with students of other races has actually doubled over the past 25 years. At the same time, many urban schools remain deeply segregated.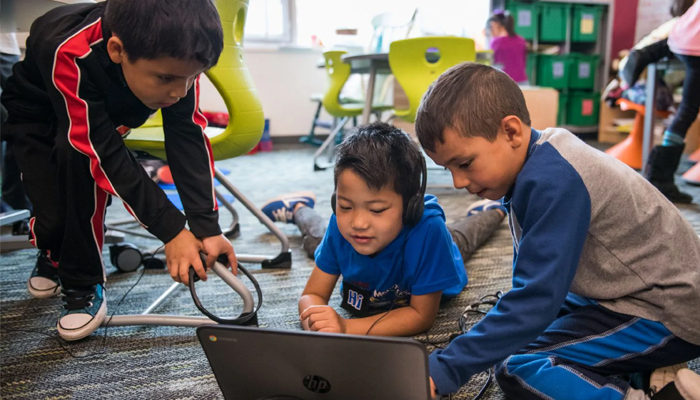 "The number of children attending U.S. public schools with students of other races has nearly doubled over the past quarter century, a little-noticed surge that reflects the nation's shifting demographics, a Washington Post analysis has found. At the same time, children in most big cities and many suburbs remain locked in deeply segregated districts, with black students more likely to be enrolled in segregated districts than Hispanics or whites, The Post found."
An analysis by Tomas Monarrez, Brian Kisida and Matthew M. Chingos in the Fall 2019 issue of Education Next examined this issue in the context of charter schooling. Relying on 17 years of data, covering a time period from 1998 to 2015, the researchers isolate the causal effect of the charter share of enrollment on the segregation of American school systems.
"We find that, on average, an increase in the percentage of students going to charter schools leads to a small increase in the segregation of black and Hispanic students within the school districts in which charters open. Our analysis suggests that an increase of 1 percentage point in the fraction of students attending charter schools in a district causes segregation in that district to increase by 0.11 percentage points. For the average district nationwide, this implies that eliminating charter schools would lead to a modest 5 percent decrease in the segregation of black and Hispanic students."
Lead analyst, Tomas Monarrez, joins EdNext Editor-in-chief Marty West on the EdNext Podcast this week to discuss the study in greater depth.
— Education Next
Last updated September 13, 2019