Where's the Latino leadership when it comes to education reform? Latinos themselves support education reform at higher levels than other groups, but their elected officials—whether Latino or not—often reject school choice. The leading Latino civil rights organizations follow suit.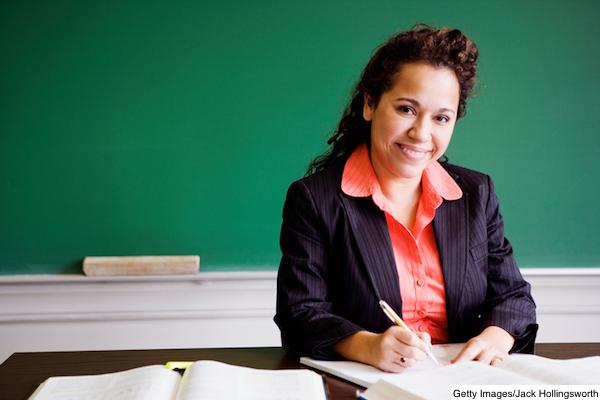 Last month, both the National Council of La Raza (NCLR) and the League of United Latin American Citizens (LULAC) joined other organizations in expressing a "deep concern" about the nomination of Betsy DeVos as Secretary of Education. The groups decry DeVos's support of "voucher schemes which siphon away all-too-limited education funds" and suggest her positions on women's healthcare (read: 'abortion') and affirmative action are reasons to scuttle her appointment.
I'm not suggesting that all Latinos agree on every issue. Since the DeVos nomination, a lot of ink has been spilled about whether she will make a good Secretary of Education—for Latinos or anyone else. Many reasonable people have reservations. So be it. As Michael Petrilli pointed out, the education reform world is composed of many voices, and that should be celebrated.
But when Latino organizations stridently contradict what many surveys tell us are the desires of Latino voters, they must be called to account. LULAC's education policy platform heaps scorn on vouchers, tax credit scholarships, and education savings accounts. It says, "LULAC strongly opposes vouchers and any other funding method that will limit public education resources." Which "Latin American Citizens" is LULAC speaking for here?
It could be that LULAC's membership doesn't include the 71 percent of Latinos who told EdChoice, in a 2015 survey, that they support vouchers. Or the 73 percent that said they support education savings accounts. More likely, what we are seeing here is a chasm between striving Latino parents who want school choice and groups like LULAC who make a cottage industry out of their supposed interests.
The lack of solid Latino leadership in education reflects the dearth of Latino leadership in general. According to a 2013 Pew Research survey, 62 percent of Latinos cannot name a national leader or believe that none exists.
This response alone calls into question the legitimacy of national organizations that claim to speak on behalf of Latinos. What's more embarrassing: An earlier Pew Survey asked whether participants could recognize the names of eight "prominent" Latinos. Janet Murguia, CEO of NCLR, came in last with only 8 percent of respondents identifying her. Whoever leads LULAC didn't even make the list.
There is a flicker of hope. In the Pew survey, Senator Marco Rubio was named by 5 percent of respondents. Rubio might be the most prominent Latino supporter of education reform.
Latino leaders also exist at the state level, and they may soon emerge on the national scene as advocates for reform. In my home state of Wisconsin, I think of State Representative Jessie Rodriguez. I've met inspiring regional leaders like New Mexico State Representative Monica Youngblood and New York Assemblyman Marcos Crespo, who are on the front lines in their communities supporting school choice. The education reform movement needs to lift up leaders like these.
We must also support the development of new Latino leaders. The parents of Latino children are obvious candidates for these roles. No one can provide a more compelling case for school choice than parents, and as one in four U.S. students is Latino, there are a lot of parents out there able to step forward if given the chance.
Look at my friend Esther. Esther lives in Kenosha, Wisconsin. She and her family moved here from Mexico for a job. Unimpressed with public schools, she approached a private religious school intending to beg the school's staff to help her find a way to pay tuition so her son could enroll. To her delight, she learned her family qualified for Wisconsin's parental choice program, which Esther didn't know existed.
Now, Esther spreads the word about school choice in her community. She has hosted meetings at her home and served as a hub of information about options for people who may not know about them otherwise. By letting free and informed choice rip, she's letting freedom ring. Vouchers in Wisconsin and choice programs in other states make parents the masters of their own destiny and agents in their own kids' development. Parents know that's good.
We need to help parents like Esther get the resources they need. Give them access to the right programs, and you change the trajectory of their children's lives. Esther isn't the one writing Op-Eds or lobbying in statehouses. She doesn't have a sleek corner office. But she knows the heart of the Latino community better than anyone because she is the community. And Latinos like Esther are the backbone of education reform because their kids will soon fill the majority of classroom seats.
Working together, reformers and Latino parents have an opportunity to usher in an era where school choice is the norm. By the time the children of the parents we know are old enough to run for office, we want them to be armed with knowledge and prepared to lead. By holding close to the community and its values, we can achieve that dream.
— Jason Crye
Jason Crye is executive director at Hispanics for School Choice.
This post originally appeared in Flypaper.