U.S. school closures because of the novel coronavirus that causes Covid-19 began in New York private schools March 3, expanded to some Seattle-area public schools on March 6, and have rapidly swept the country. Education Next published its first article on the issue, "Closing Schools To Slow a Pandemic," March 9. A March 25 article, "Covid-19 Closed Schools. When Should They Reopen?" included then-current information on the duration of announced school closures. The timetable for schools to re-open is updated in the infographic below. While schools are closed physically, many, though not all, are providing some kind of distance learning or online programming.
Statewide School Closures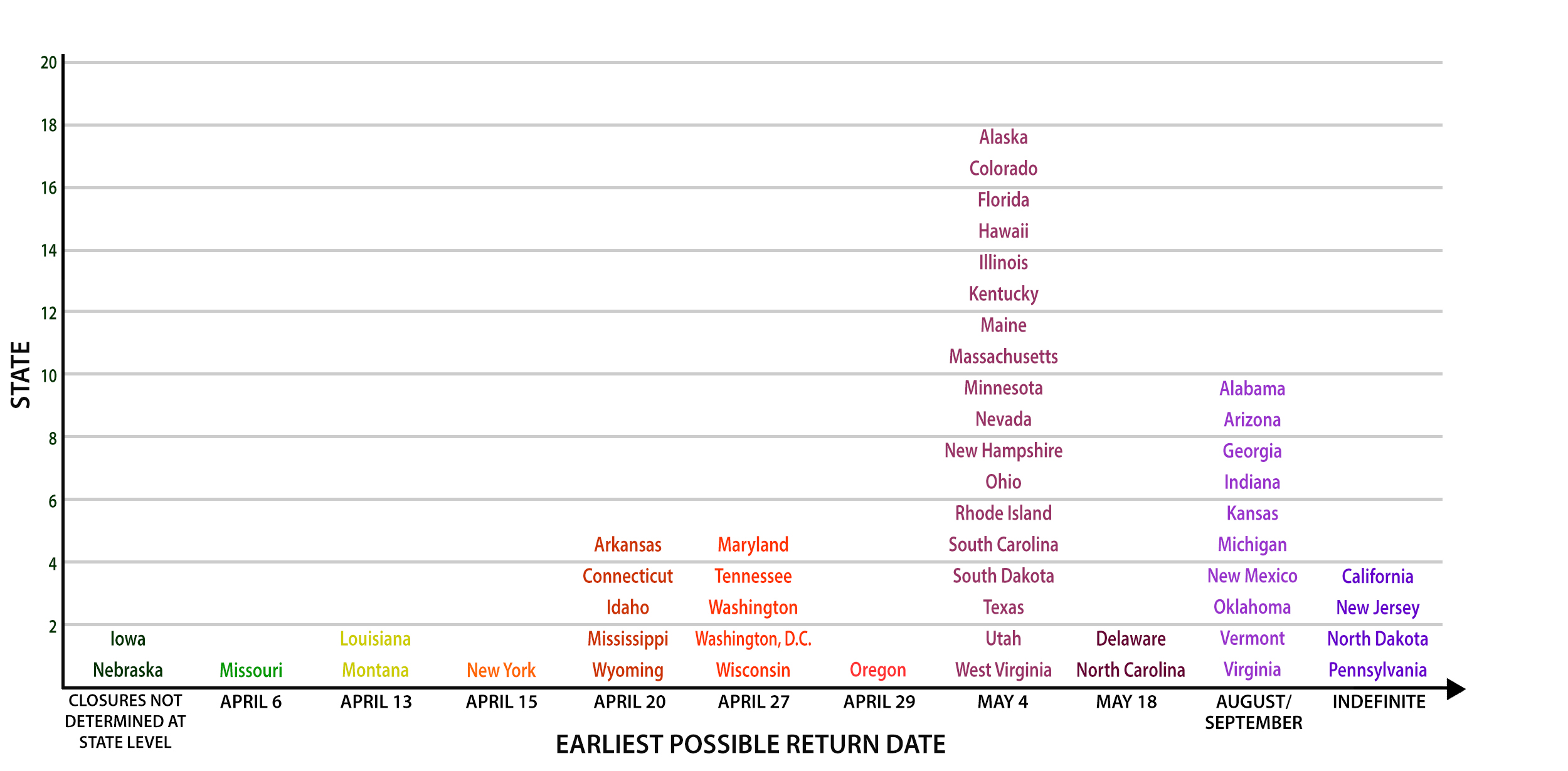 Source: Council of Chief State School Officers; Education Next research
Note: All data as of April 2, 2020.
More up-to-date closure and re-opening information, accurate as of May 4, 2020, is available here.
Read more from Education Next on coronavirus and Covid-19.
Last updated April 1, 2020