The National Council of Teachers of Mathematics released a statement last month warning of the risks that can arise when schools rely too heavily on open educational resources, Ed Week's Jackie Zubrzycki notes.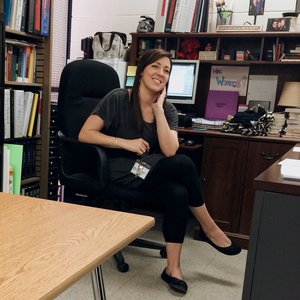 What are open educational resources? Michael McShane explains in a recent article for Education Next
Open educational resources (OER), also known as openly licensed resources, can take numerous forms. At the simplest level, an open resource might be a picture of Abraham Lincoln that a teacher could use in the classroom for free without violating the copyright of the creator of that image. It could also be one of the 16,000 lessons that teachers have shared on the platform BetterLesson, licensed under an open copyright that allows for their use, for free, by other teachers. In their most robust form, open resources can comprise entire curricula, like those offered by the State of New York's EngageNY project, which are made "open" for teachers to use and modify at their discretion. To give some sense of scale, EngageNY has been downloaded more than 45 million times.
Jackie Zubrzycki lists the challenges faced by teachers when using open educational resources, according to the NCTM:
•Teachers may not receive support for creating coherent learning progressions out of the various open resources;
•The quality of resources will vary even more extremely from school to school, presenting an equity challenge;
•Open education resources won't offer communities the chance to vet and consider different academic programs, since individual teachers are creating their own programs. 
The Ed Next article by Michael McShane, "Open Educational Resources," looks at the OER movement and at the role played by the federal government in relation to it.
– Education Next
Last updated November 7, 2016