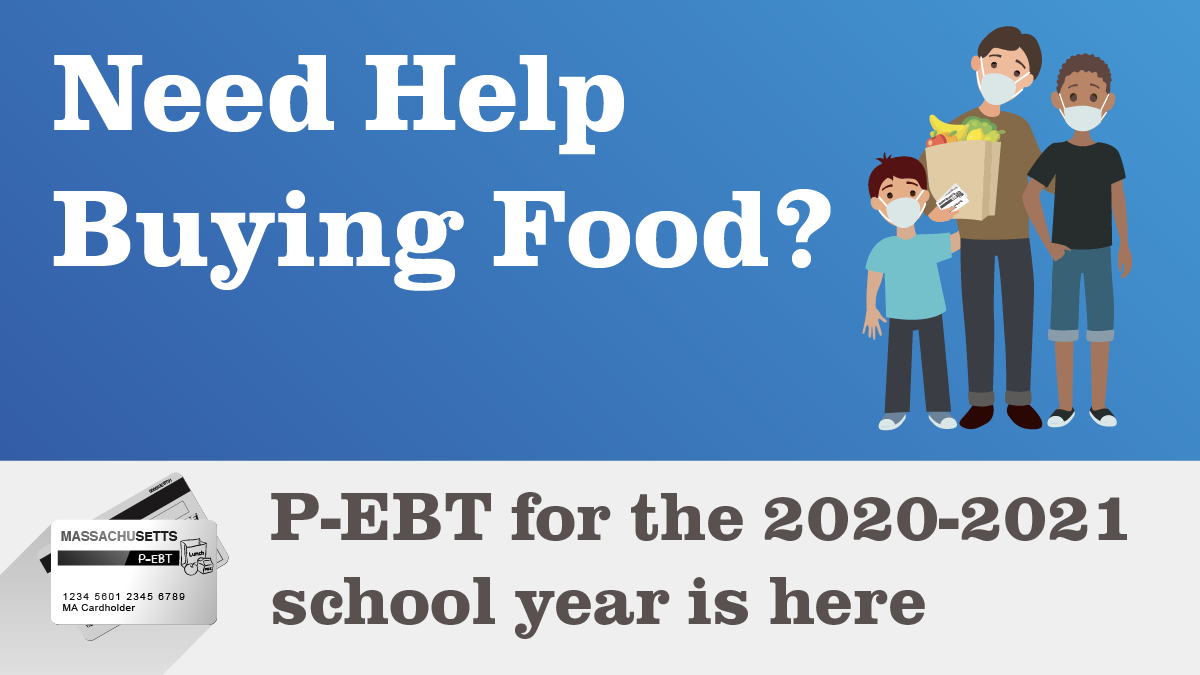 A puzzle of pandemic public opinion has been the hesitance of lower-income parents to return their children to in-person instruction.
National polling from the University of Southern California has found parents with household income below $30,000 a year generally preferring a remote option for their children. Parents with household income of $100,000 or more have favored in-person learning.
"In D.C., families in the poorest ward rejected offers for an elementary school spot at twice the rate of families in the wealthiest one, according to city data," the Washington Post reported in late January 2021.
The conventional explanations for this have been that poorer communities have been hard-hit by coronavirus deaths, and that the poorer communities don't trust the schools to keep their children safe. Sometimes the framing of public discussion of this reopening reluctance involves race and ethnicity in addition to income. These are interrelated, as census data indicate that Black and Hispanic families have lower income than white families.
There is another possible factor that is not as widely recognized, though. It is worth focusing on as an example of how government spending programs can have unintended consequences or create perverse incentives. That is the P-EBT, or Pandemic Electronic Benefits Transfer, program.
Under the program, parents whose children are home from school because of the pandemic receive money to compensate for the free or subsidized school breakfast, lunch, and snack that their children otherwise would have received.
That may have made sense last year when nearly all schools were closed in the early months of the pandemic. But the American Rescue Plan Act that President Biden signed into law on March 11, 2021, increased and extended the P-EBT benefits—with a price tag estimated by the Congressional Budget Office at $5,560,000,000—just as Biden was also urging schools to reopen for in-person instruction. Parents who send their children back to school would lose the electronic benefits.
The amount of the benefit varies from state to state, but it is non-trivial. In Massachusetts, "Eligible students in remote learning situations will get $136.40 per month," a state website explains. For a family with three children, that is $409.20—money that can be spent on food for parents and guests or stockpiled for long-term use, unlike in-school lunches or breakfasts.
"Follow the money," as they say.
A professor of economics at the University of Chicago, Casey Mulligan, who has researched the effect of government benefits and phaseouts on the incentives of low- and middle-income families, said it is plausible that some parents might be reluctant to return their children to in-person school because they did not want to lose the benefit.
"It's a really interesting story of all these unintended consequences," he said in a phone interview. He said some of the consequences might even be intended, as some schools might find it easier to operate with fewer students in the building. The program might also help prevent parents from pulling their children out of public school and sending them to private schools that are open for in-person learning. The private schools require tuition, so the free public schools already have a price advantage, but by paying the parents, the closed public schools get an extra price advantage. "Free isn't cheap enough," Mulligan quipped.
The director of communications and public affairs at Hunger Solutions New York, Sherry Tomasky, said of the possibility that the P-EBT money would create an incentive to keep students home from school: "I don't think that the speculation is terribly far-fetched."
She said, however, that in New York at least, it's unlikely that parents would be aware enough to make decisions based on that. The Empire State plans to deliver this year's money—$2.2 billion to 2.2 million children—to families at the end of the academic year, rather than monthly as in Massachusetts. Many families made decisions about learning modes for their students at the beginning of the academic year, before the Biden administration increased the funding and extended the term of the P-EBT program.
"We don't have any evidence to show that a family would have kept children home," Tomasky said. She said, though, that it is "worth looking at" the effects of the program and how it might be modified in the future. The Biden administration has announced plans to extend the program through the summer months, but no guidelines have been issued about whether a family might retain the P-EBT benefits if a child is attending summer school in-person.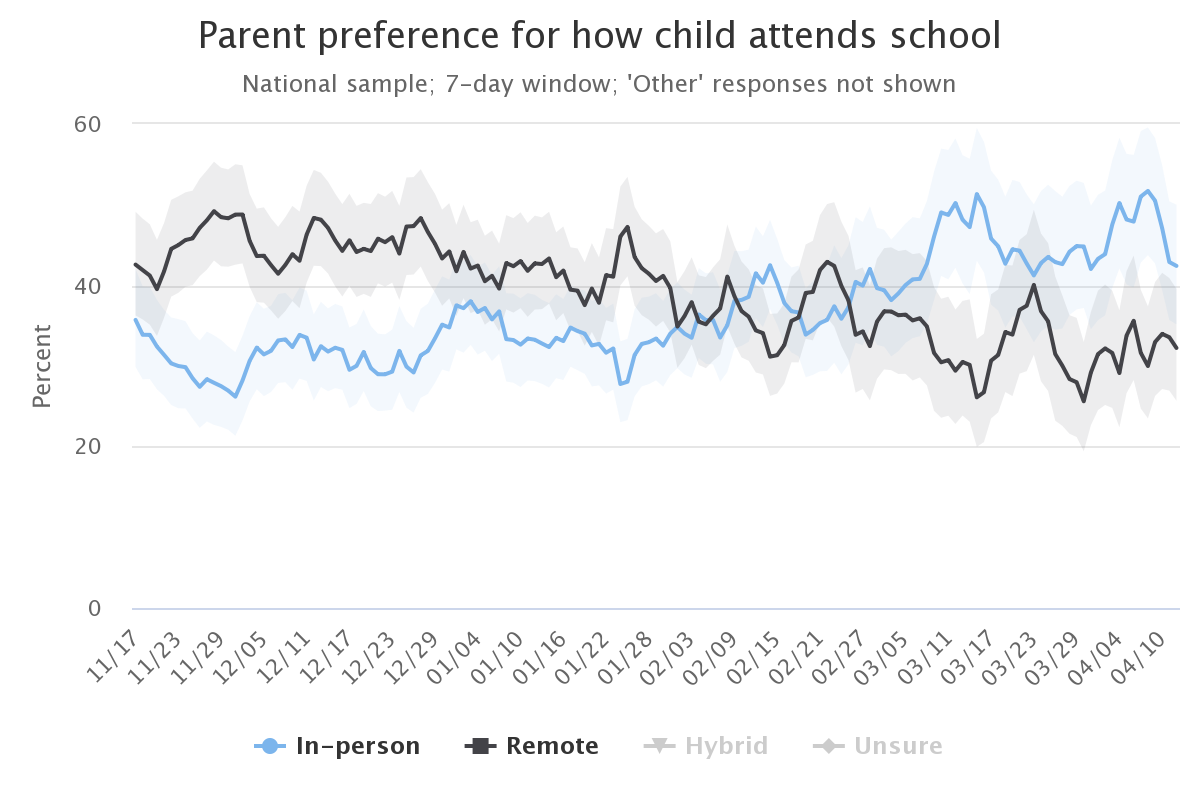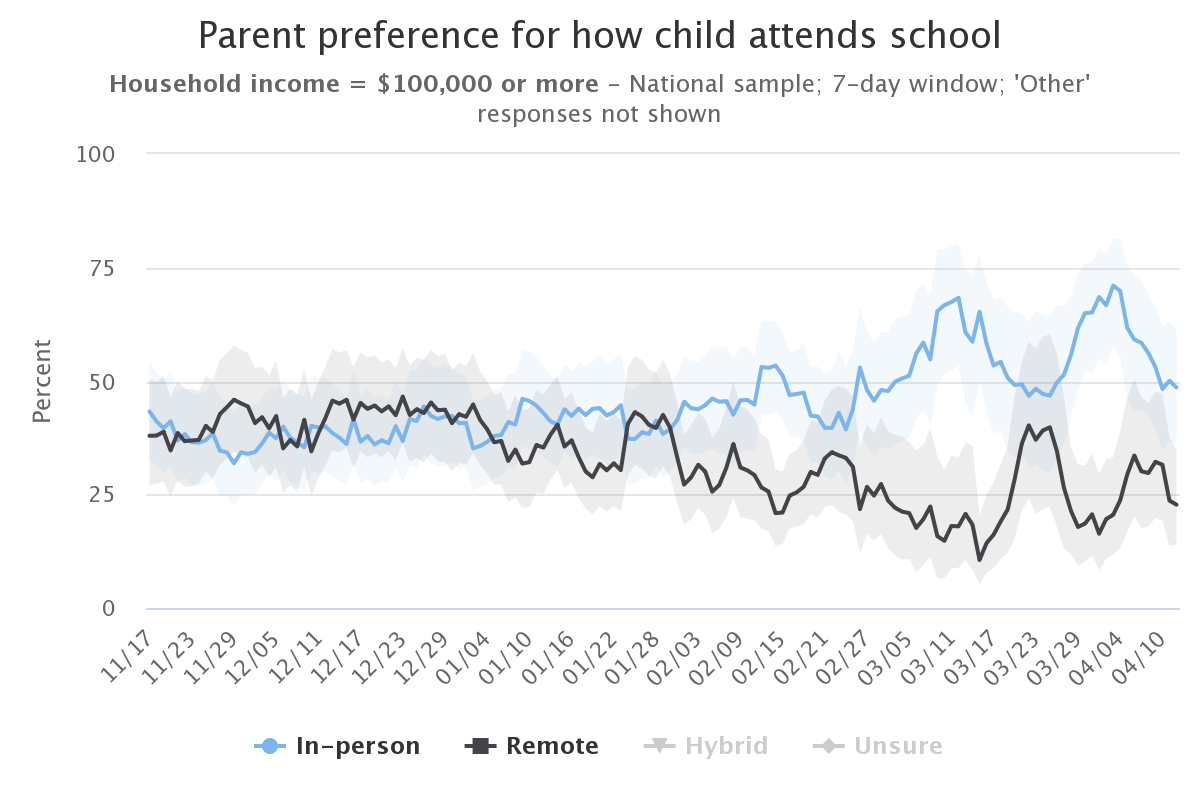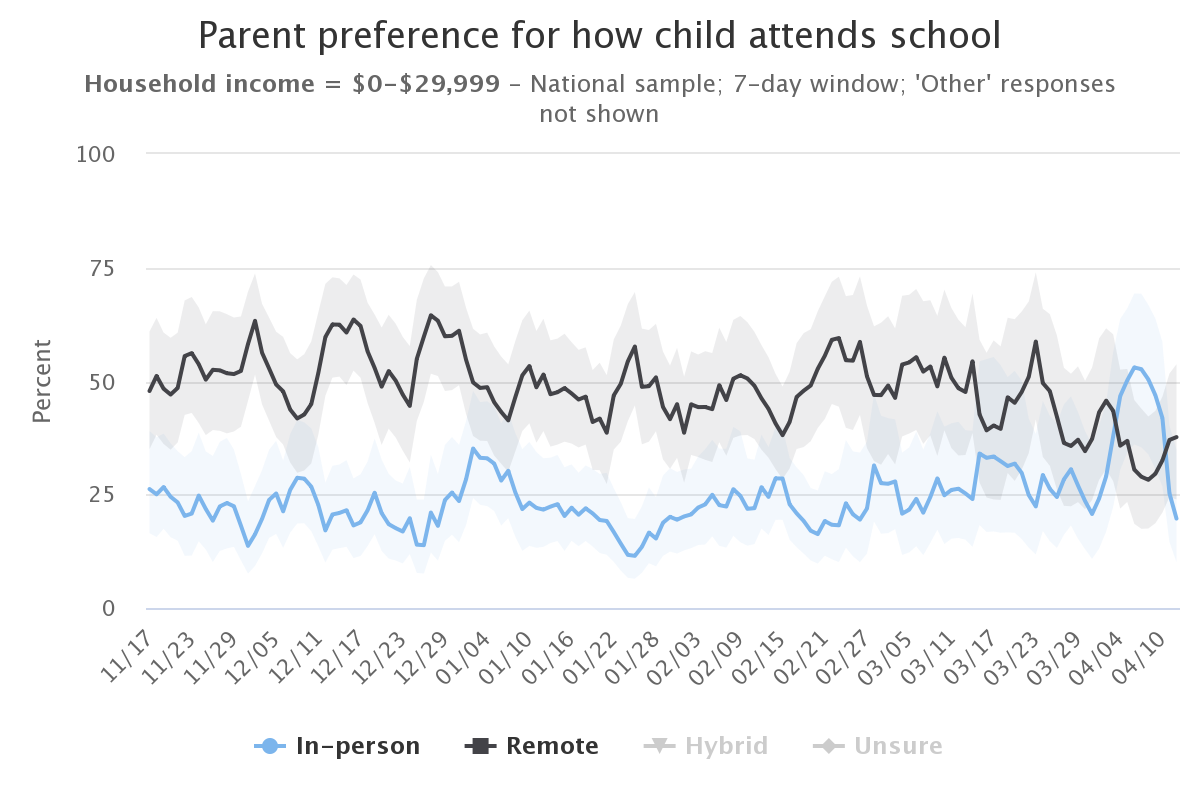 While parent preference for in-person learning over remote has increased over time, higher-income parents have higher levels of support for in-person learning, while lower-income parents express more of a preference for remote learning, according to the USC Dornsife Understanding Coronavirus in America survey.
The Center on Budget and Policy Priorities, a Washington research and advocacy organization that has championed the P-EBT program, referred questions to the Food Research and Action Center. A CBPP report in October 2020 hailed the P-EBT program: "millions of families had additional resources to buy food for their children to provide the meals they normally would eat at school. The program's success is a testament to the dedication and ingenuity of countless elected officials, public servants, and other stakeholders across the country…. P-EBT substantially reduced food insecurity." An author of that report, Stacy Dean, was appointed by Biden as Deputy Under Secretary for the U.S. Department of Agriculture's Food, Nutrition, and Consumer Services.
The USDA and the Food Research and Action Center did not provide comments by deadline.
The school lunch and P-EBT programs rest in the Department of Agriculture, while the Biden administration's school re-opening efforts have been led by First Lady Dr. Jill Biden, the Department of Education, and to some extent the Centers for Disease Control and Prevention.
There is no means test or income ceiling for P-EBT recipients, so some high-income parents qualify in school districts that offer free school lunch and breakfast universally. Some parents get special P-EBT cards, while other parents who already have benefit cards via Medicaid or the Supplemental Nutrition Assistance Program simply get more money added to the cards. Among those who qualify for the program, uptake has been impressive: California estimated a "reach rate" of nearly 95%, when it delivered the benefits for March through June of 2020. The Golden State reported that it delivered $1,362,140,097 in benefits to 3,738,745 participants in the program.
Ira Stoll is managing editor of Education Next.
Last updated April 14, 2021