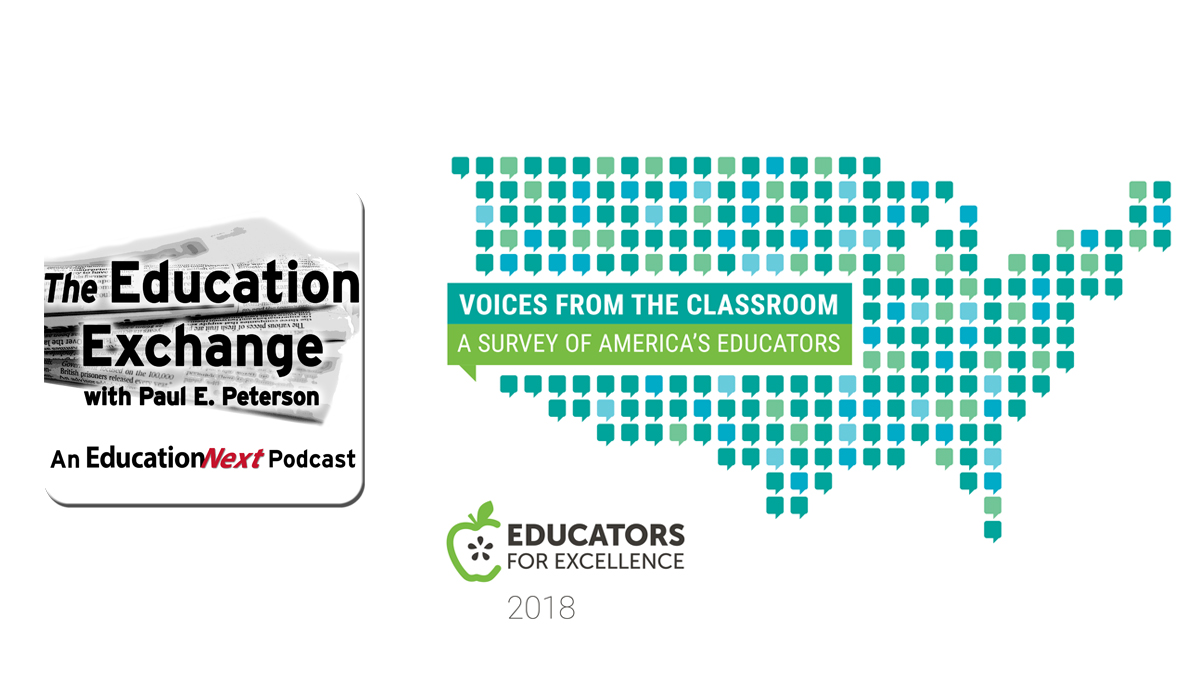 Today we bring you a replay of one of the most popular episodes of The Education Exchange from 2018.
How do teachers feel about the changes taking place in American education? In this episode, Evan Stone, the co-founder and CEO of Educators for Excellence, joined Paul E. Peterson to discuss his organization's survey, "Voices from the Classroom: A Survey of America's Educators."
Follow The Education Exchange on Soundcloud, Apple Podcasts, Google Play, Stitcher or here on Education Next.
— Education Next
Last updated December 24, 2018