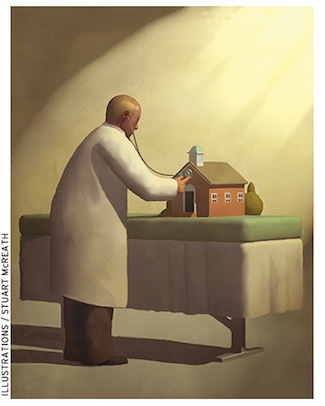 More than 40 states plan to assess student performance with new tests tied to the Common Core State Standards. In summer 2013, results from Common Core–aligned tests in New York showed a steep decline in outcomes. Common Core advocates hailed the scores as an honest accounting of school and student performance, while others worried that they reflected problems with the tests, inadequate support for educators, or a lack of alignment between what schools are teaching and what's being tested.
In this forum, Joshua Starr, superintendent of schools in high-performing Montgomery County, Maryland, makes the case for a three-year hiatus from high-stakes accountability testing while new standards and tests are implemented. Accountability proponent Margaret Spellings, U.S. secretary of education from 2005 to 2009 and now president of the George W. Bush Presidential Center, defends the testing regime as a critical source of information, for educators as well as the public, and argues for holding the line.
• Joshua P. Starr: A Testing Moratorium Is Necessary
• Margaret Spellings: Assessments Are Vital for Healthy Schools
This article appeared in the Winter 2014 issue of Education Next. Suggested citation format:
Starr, J.P., and Spellings, M. (2014). Examining High-Stakes Testing. Education Next, 14(1), 70-77.