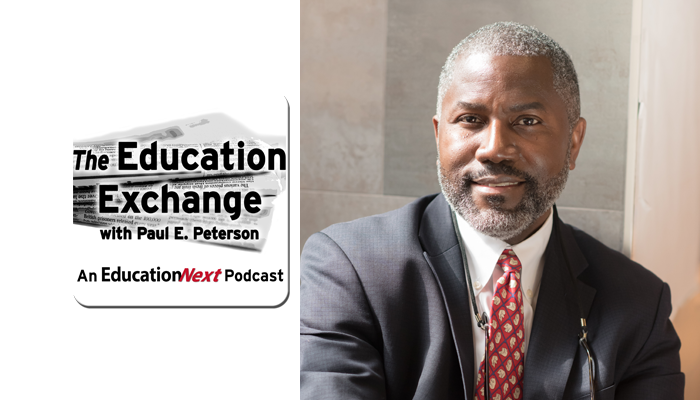 The CEO of Public Prep, a nonprofit charter school network, Ian Rowe, joins Paul Peterson to discuss the "common struggle" for civil rights in the aftermath of the death of George Floyd in police custody.
Rowe, who is also a resident fellow at the American Enterprise Institute,  also discusses his charter network's early childhood work: "starting at 18 months old, every younger sibling of a Boys' Prep or Girls' Prep scholar has, two times per week, 30 minutes per visit, an early learning specialist comes into the home, sits with the caregiver and the toddler to help begin building their vocabulary. They bring a book each week to build a library at home."
Rowe's op-ed in the Wall Street Journal, "The Power of Personal Agency," is available now.
Follow The Education Exchange on Soundcloud, Apple Podcasts, Google Play, Stitcher or here on Education Next.
— Education Next
Last updated June 29, 2020