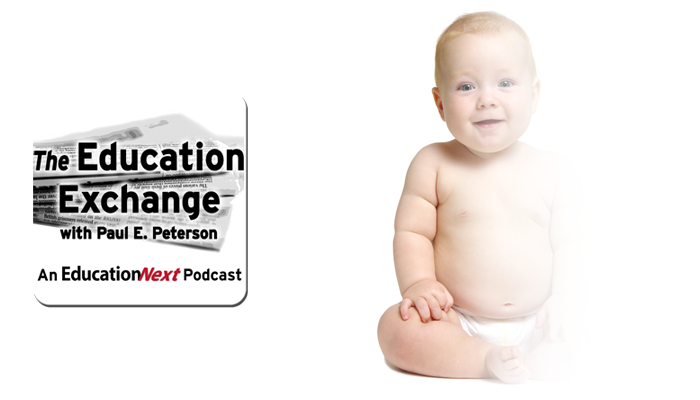 A decline in birth rates in the U.S. could mean that the school-aged population will spiral downward in the next decade and beyond.
Would this be a disaster for schools? Or could there be a silver lining?
Mike Petrilli, president of the Thomas B. Fordham Institute, joins Paul E. Peterson to discuss his new article, "The Baby Bust Goes to School."
Follow The Education Exchange on Soundcloud, Apple Podcasts, Google Play, Stitcher or here on Education Next.
— Education Next
Last updated March 25, 2019