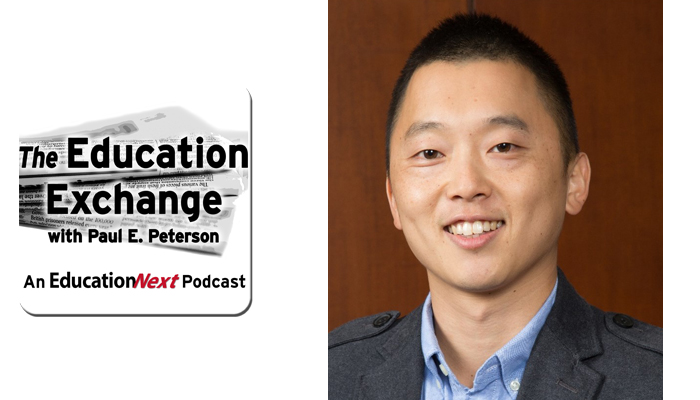 Are parents move likely to want to send their kids to college if they are given accurate information about the costs and benefits of attending college?
A new study looks at what happens when parents are given customized information about the cost of going to college and the wage premium for earning a college degree.
Albert Cheng, Assistant Professor at the University of Arkansas, joins Paul E. Peterson to discuss their paper, "Experimental Impacts of Customized Information on College Aspirations."
Follow The Education Exchange on Soundcloud, Apple Podcasts, Google Play, Stitcher or here on Education Next.
— Education Next
Last updated November 19, 2018