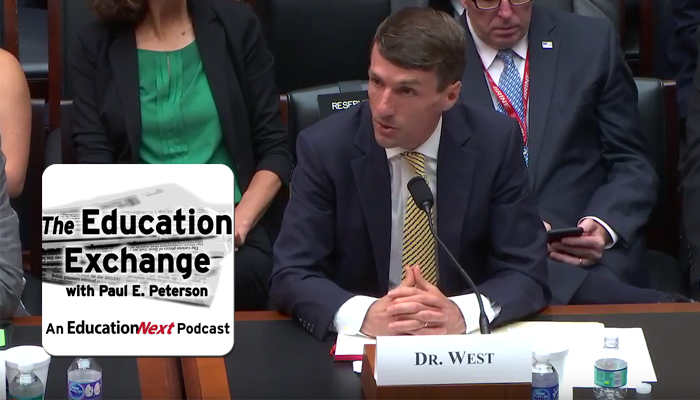 Charter schools have been in the news lately, as supporters and opponents have debated whether they are expanding opportunities for students most in need or whether they are increasing segregation.
Earlier this month, the House Committee on Education and the Workforce held a hearing on charter schools and EdNext's Marty West was invited to testify.
Today, Marty West joins Paul E. Peterson to discuss his testimony and these debates over charter schools
Watch the full hearing here.
Follow The Education Exchange on Soundcloud, Apple Podcasts, Google Play, Stitcher or here on Education Next.
— Education Next