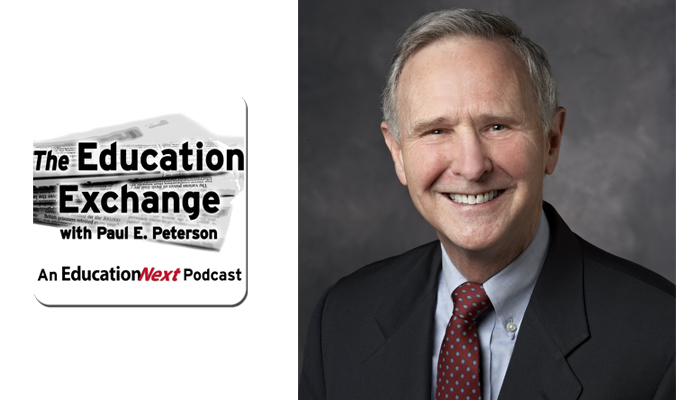 Most studies of charter schooling look at how charter schools compare with traditional schools at one point in time, but the success of the reform depends on whether the charter sector improves over time.
So explain Eric Hanushek and his colleagues, the authors of a new study looking at changes over time in the charter school sector in Texas. Hanushek joins Paul E. Peterson this week to discuss the paper, "The Evolution of Charter School Quality," co-written with Patrick Baude, Marcus Casey and Steven G. Rivkin.
Follow The Education Exchange on Soundcloud, Apple Podcasts, Google Play, Stitcher or here on Education Next.
— Education Next