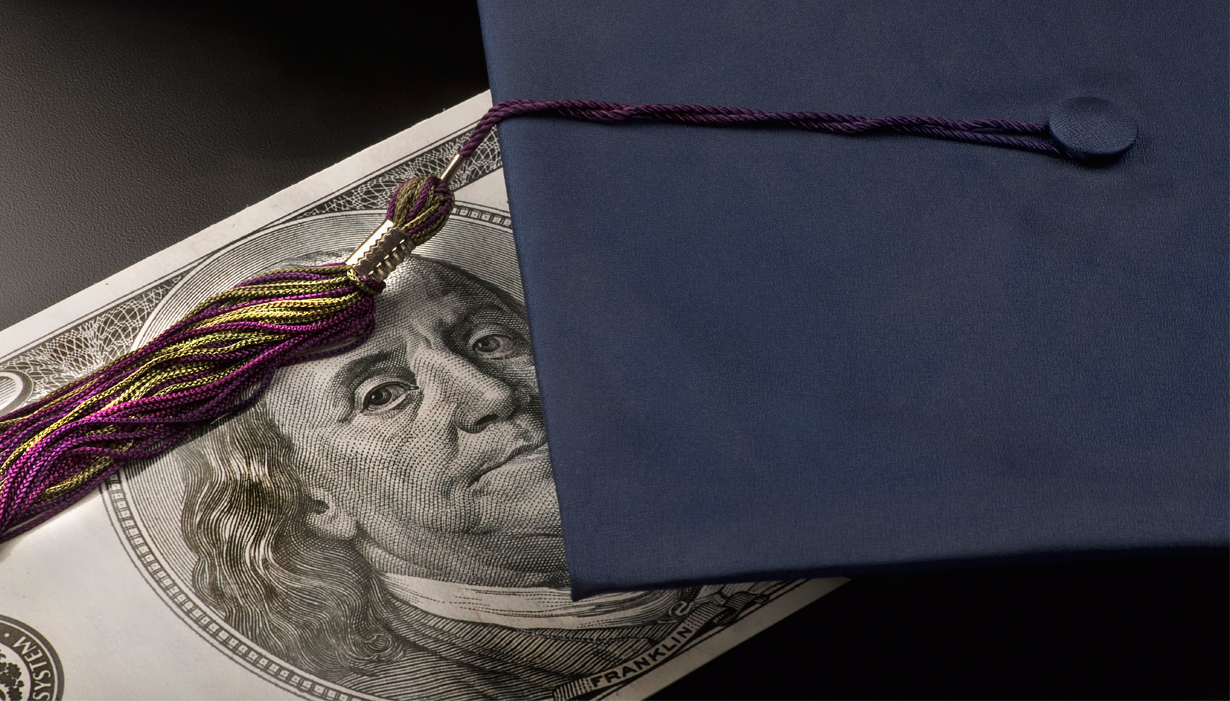 The last year certainly turned in its share of surprises. Prominent full-time MBA and law programs folded. Whole colleges closed, as did well-known bootcamps. Purdue and Kaplan University stunned the higher education world. Strayer and Capella entered into a mega-merger. And oh yeah—the federal government decided to tax wealthy college endowments.
So what will 2018 bring? I asked some experts—a few of my senior colleagues at Entangled Solutions—for their best predictions on four key questions for the year ahead. Here's what Paul Freedman, Terah Crews, Jeff Selingo, and Mike Berlin had to say.
What will be the most important strategic consideration for colleges in 2018?
Jeff Selingo: For private colleges, the question is around tuition discounting—namely, can it continue at the pace it has been? New pricing models will emerge and there will be much more focus on cost reduction as colleges are unable to raise prices enough to net out the right amount of income they need to operate. For public colleges—at the flagships, there will be much more of a focus on private fundraising and partnerships to make up for continued loss of state funds. Regional institutions have come to realize they can't keep up with the flagships, and the most strategic among them will look for new markets (i.e. degree completers) and deeper relationships with their local workforce as they increasingly become the largest and most critical employer in their regions.
Terah Crews: The long predicted market consolidation appears to be in its early days. Some of our clients now report being approached with acquisition opportunities weekly. In the last two academic years, the number of nonprofit colleges decreased by nearly 2 percent. For-profit reductions were especially pronounced at 11 percent. With that in mind, institutions should ask: How will an impending market consolidation affect my institution? Is 2018 the time for my institution to take proactive concrete steps toward a merger or acquisition?
Paul Freedman: They should consider how to not go out of business.
Mike Berlin: For private and public colleges, it will be coping with the adverse financial impact caused by declining international enrollment. For small and/or rural schools it will be determining long-term strategic differentiation and financial sustainability. For for-profit colleges, it will be launching alternative programs and creating better linkages with the workforce.
What will be the most important new innovative practice in higher education in 2018?
Paul Freedman: The innovation for 2018 will be "partnerships," including partnerships between institutions (like the University Innovation Alliance or the active learning consortium) and partnerships between higher education institutions and for-profit companies (like Lyft and Guild Education).
Jeff Selingo: Deeper academic alliances. The cost of maintaining full-service departments is becoming too much for some, while others realize they will never build high-quality departments. We will begin to see the foundation for more course and department sharing in 2018.
Terah Crews: University corporate partnerships. As the half-life of skills continue to decline, innovative institutions will partner with corporate-learning divisions to provide ongoing skill and training development that can be applied to credentials. While for-profits have done this for years, 2018 will be the year nonprofits move into this space and develop new innovative solutions.
Mike Berlin: Last year, schools began experimenting with income-share agreements and alternative forms of financial aid. In 2018, these experiments will continue and new innovative models will rapidly spread.
What will be the most important technological development in higher education in 2018?
Paul Freedman: This will be the year in which virtual reality and augmented reality start to impact the student learning experience.
Jeff Selingo: Continued personalization of the curriculum and coursework that begins to bend the cost curve by looking at the proper amount of time individual students need to be in class to master concepts and the right routes to finishing a degree on time.
Terah Crews: Active-learning classroom technology. With voice and video monitoring devices becoming ubiquitous in American homes, technology companies will take increasing steps to collaborate with institutions to adapt voice assistants and develop new devices for active learning classrooms.
Mike Berlin: At the beginning of every year, experts proclaim that this is going to be the year of OER, and each year market forces and a lack of solutions with product-market fit have resulted in that prediction not coming true. That said, this will be the year that OER goes mainstream thanks to the launch of Cengage's OpenNow, the other publishers' inevitable response, and increased efforts of new courseware providers like Top Hat and Knewton.
How much consolidation—in mergers and acquisitions, and closures—of colleges and universities will we see in the new year?
Paul Freedman: There will be twice as many in 2018 as there were in 2017.
Jeff Selingo: Not much consolidation, but we'll see more collaboration and deeper alliances form between colleges. Some of it will be on the academic side as mentioned above. You'll also see schools come together to solve common problems (what to do about new credentials, for instance, or business education).
Terah Crews: I don't think 2018 will be the year consolidation spikes. I predict we will see a marginal increase from last year, continuing a trend that is likely to spike in the next three to five years. However, what mergers and acquisitions we do see in 2018 will be far more strategic than in previous years. Most of the best merger and acquisition targets will likely be gone by 2023, as institutions today become proactive in their acquisition efforts.
Mike Berlin: In 2017 there were a small number of high-profile mergers and school closures. I believe that we are experiencing the tip of the iceberg in school consolidation, but we are in a slow-moving ship and this year we will only see a slightly less small number of mergers and school closures.
— Michael Horn
Michael Horn is a co-founder of and a distinguished fellow at the Clayton Christensen Institute for Disruptive Innovation.
This piece was originally published on Edsurge and later on ChristensenInstitute.org.