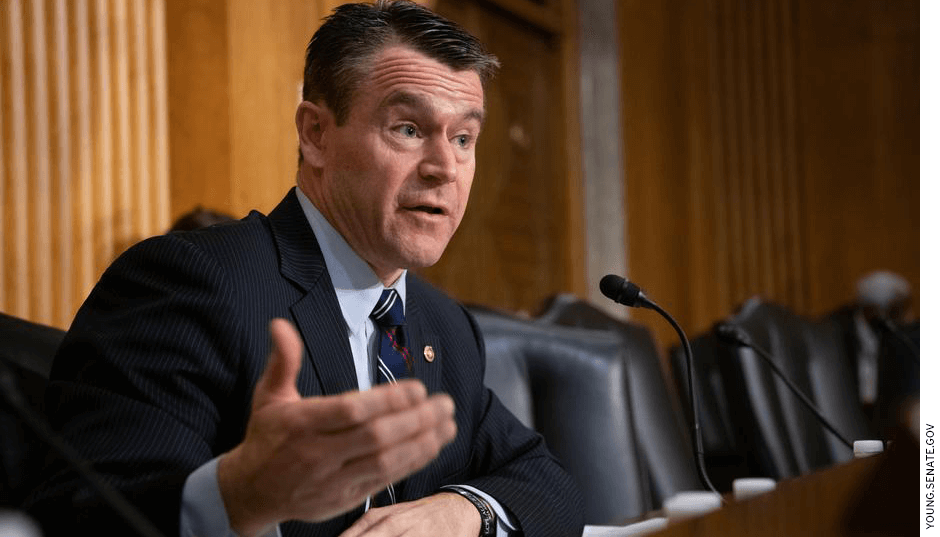 While Democratic presidential candidates compete to shout "Free College" the loudest, a bipartisan group of lawmakers is taking a subtler—and potentially more effective—approach to defusing the student loan crisis, proposing legislation that would provide a federal legal framework for income share agreements.
Income share agreements allow students to pay zero tuition today in exchange for a fixed percentage of their income tomorrow, and tie education providers' financial fate to their graduates' earnings. This financing model may be too niche and technocratic for campaign tweets, but the agreements are a potentially powerful instrument for protecting students and addressing not just the cost of college, but also its value.
The student loan debt balance, now well over $1.6 trillion, is a stern reminder that in higher education, you get what you pay for—and how you pay for it. Taxpayers and tuition-payers currently just pay colleges to enroll students. Higher education's funding isn't contingent on how many students walk across the graduation stage, much less on how many land good jobs. It's not surprising then, that this system produces one student loan default for every two bachelors' degrees.
Income share agreements, on the other hand, give schools skin in the game. This has the potential to give schools increased financial incentives to prioritize student outcomes like retention, completion, job placement, and strong post-grad salary levels. After all, education providers are more likely to help students graduate and get good jobs if that's how they get paid.
This dynamic also shifts risk away from students. In an income share agreement, if a student's income is low, so is that student's payment—unlike in a traditional loan, where the payment is an albatross for students who experience poor outcomes in the labor market.
The new bill, named "The ISA Student Protection Act of 2019," could not have come at a better time. Since 2017, when a previous iteration of this bill made its way to Congress, the number of income share agreement programs has more than quadrupled to almost 100. This has brought the benefits of such agreements to many more students, even providing access where traditional federal aid programs can't. Colorado Mountain College offers income share agreements to students with the immigration status of deferred action for childhood arrivals. Those students can't tap into Title IV federal financial aid funds to finance their college educations. Coding bootcamps such as Lambda School, which also fall outside the federal Title IV regime, are offering income share agreements to increase access to their programs.
However, this expansion also exposes those same students to a market that, until it is regulated, remains open to abuse. Legislation erecting guardrails in the nascent income share agreement space is critical to ensuring a healthy ISA market that can serve more students.
The new bill, introduced by Senator Todd Young of Indiana and cosponsored by Senators Warner of Virginia, Rubio of Florida, and Coons of Delaware, would provide regulatory clarity. The lack of that clarity has dissuaded many education providers from starting their own income share agreement programs. Confusion about the legal treatment of income share agreements has also led investors to put the brakes on funding the market. Once potential market participants know the parameters in which they would operate, they can invest with more confidence. This would increase access for students, especially those for whom government funding is unavailable.
Further, more education and capital providers entering the space and forging thoughtfully designed income share agreement programs will generate outcomes-driven competition. Schools will have an incentive to redesign programs not just to attract students, but also to help them graduate and succeed long after. Data from the income share agreement market could generate important insights regarding which practices, programs, and providers add the most value for students, driving institutions to reallocate their resources accordingly.
The bill promotes such a market by establishing guidelines for what all income share agreement providers must disclose to students. It also would subject income share agreements to the same federal protection laws governing other consumer financial instruments, such as loans, clarifies the tax treatment of income share agreements for both providers and students, and establishes income share agreements as dischargeable in bankruptcy.
The new bill also would codify several safeguards for students. The income share agreement market currently has no legal safeguards in place, and relies on ethical market participants to give students a fair shake both when they are earning too little to get by, and in cases when their earnings soar. Key provisions in the bill ensure student protections in contracts, without overspecifying to the point of stifling needed experimentation in a nascent market.
The bill would establish a minimum income threshold, exempting students making less than 200% of the Federal Poverty Level from making payments toward their income share agreements. This nationwide floor reduces the chances of students owing payments they cannot afford. Another critical measure is a ceiling to the share of income that providers can charge, depending on the length of the contract.
The ISA Student Protection Act, if passed, would erect the guardrails needed to protect students from poor outcomes and lay the foundation for a healthy market to flourish. Not only would this address the worst impacts of a student loan crisis that sends one million borrowers into default each year, but it would also address the enrollment-driven funding system that spawned the crisis in the first place.
Richard Price is a research fellow at the Christensen Institute. He has published a policy brief on this topic, which can be found at "Unlocking the potential of ISAs to tackle the student debt crisis."
Last updated September 13, 2019