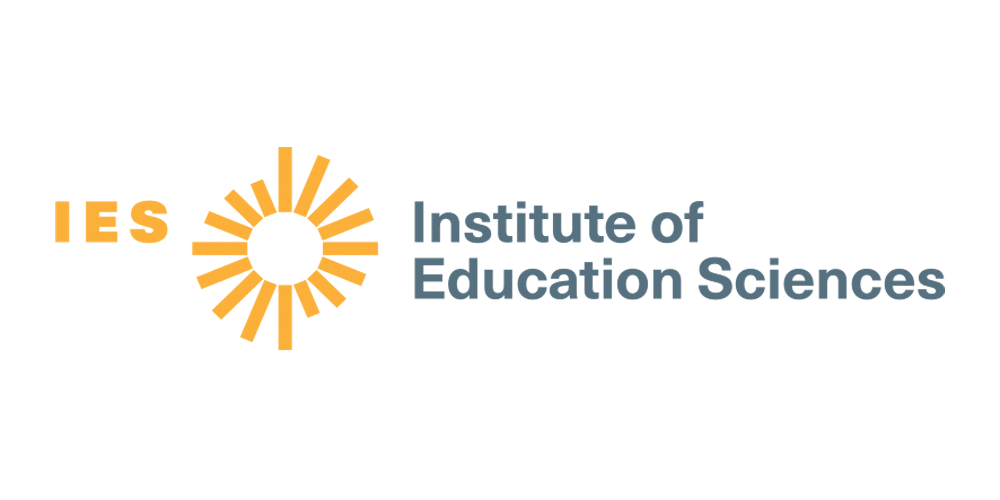 In 2022, the Institute of Education Sciences will celebrate its twentieth anniversary. The Institute's mission is to expand understanding of education systems. Its impact on the direction of our nation's education research has been inarguable. Thanks to IES, we know far more now than we did 20 years ago about which strategies will yield improved educational outcomes for which students and under which conditions.
The mission of IES is not just to expand understanding within the research community, however. All six of its functions specified in the Education Sciences Reform Act also prioritize research dissemination and use. Here the Institute has made less progress. Nationally representative surveys of education leaders show that practitioners proclaim the value of research, but only about half of survey respondents report that they consult research "often" or "all the time" when confronted with a new problem or decision.
While IES has many levers of influence, its grant programs—which total roughly $240 million annually—provide the best opportunity to shift the research supply to better meet practitioners' needs. To its credit, IES has recently changed its grant program requirements to emphasize dissemination and use more heavily. Several years ago, it began requiring documentation of intervention costs for impact evaluations. That is a key question of interest to practitioners. Its latest calls for applications also make the strength of the proposed dissemination strategy a separate review criterion and require applicants to provide evidence of their experience with dissemination, not just a proposed dissemination plan.
Still, the problem of research use persists. As IES looks ahead to its next 20 years, what more could it do with its grant programs to make using knowledge from research an essential part of education decisionmaking?
First, IES needs to increase the voice of practice in the funding process. Right now, practitioners have little influence on IES funding priorities. The Institute's board and grant review committees are primarily filled with researchers, who cannot be expected to understand fully, let alone represent, the viewpoint of practice. Review of funding priorities and individual grant applications should put a much greater weight on whether the proposed research would produce actionable knowledge of value to practitioners rather than filling gaps in the academic research literature. The review should also consider whether the proposed dissemination strategies are realistic and thorough. Practitioners, not researchers, should be the ones to evaluate proposals against these criteria.
Similarly, IES should shift more funding towards projects that meet the needs of practitioners. Only one IES grant program for fiscal year 2022—Using Longitudinal Data to Support State Education Recovery Policymaking—prioritizes answering questions generated by practitioners or requires authentic collaboration between researchers and practice organizations. While collaborative inquiries are certainly possible under other competitions, the lack of specific funding sources for that work sends a strong signal about whose questions are valued.
One approach would be funding projects that will produce answers that respond to practitioners' questions. When I directed research for a state education agency, my colleagues often asked questions like:
"What are effective strategies for solving my problem?" for which meta-analyses and synthetic literature reviews would be helpful;
"Is this general research finding true for me?" which calls for replications and descriptive work; and
"How and why does it work?" which requires inquiry on causal mechanisms, not just estimates of impact.
IES provides some resources that help to answer these questions—most notably the What Works Clearinghouse, including its excellent practice guides, which focus on answering the "what are effective strategies for solving my problem" question. IES recently created two grant programs to support replications, but these types of inquiries are hard to fit within the Institute's current grant priorities, reducing the incentive for researchers to work on them. Conducting these types of analyses would be a great task for the long-beleaguered Regional Education Laboratory program, which IES also runs.
IES could also create a grant program to fund small start-up projects to meet local priorities. As a state research director, I would have made good use of a grant source that supported baseline data collection and evaluation planning while a program was still in the design phase. We rarely had internal funding for that type of work, and it meant that we missed opportunities to rigorously evaluate the implementation and impact of new programs. A program targeted to practice organizations, with a simple application and short turnaround for approvals, would go a long way to supporting production and use of research by practice organizations.
These suggestions are all tweaks within the Institute's existing structures. To make deep, systemic change around research use, IES needs to reconceptualize its model for what research use looks like. It should focus less on dissemination and translation, which imply a one-way transaction, and more on collaboration and making meaning together from research. This latter approach is more consonant with what we know from the research on research use, which shows that research use is a social activity, embedded in organizations and relationships.
One small step IES could take in this direction would be to reconceptualize its previous grant program for research-practice partnerships, or RPPs. RPPs are "long-term collaborations aimed at educational improvement and transformation through engagement with research, intentionally organized to connect diverse forms of expertise and to ensure that all parties have a say in the joint work." They aren't the only way to increase research use, but they are often effective at it because they don't just build knowledge; they build ongoing routines and relationships between researchers and practitioners, both of which are associated with greater use of research. A reinvigorated RPP program should offer different levels of support for partnerships at different stages of development. It should also use the knowledge we've gained about what strong partnerships look like and how they grow and change over time to prioritize applications.
A bigger step, but one that could yield substantial rewards, would be to fund research staff embedded in practice settings. Having worked on research use both within and outside a practice organization, I can attest that there is no substitute for insider knowledge around local priorities and needs, or for the formal and informal opportunities working for an organization creates to ingrain research use into practice. Organizations systematically underinvest in research staff because it's hard to see the value without experiencing it firsthand. IES could fill this gap by offering startup funding to hire a research analyst or director. This funding should cover the first few years of the cost, so that hires have time to demonstrate their value and seek continued support through project-based or ongoing funding sources. IES could network these staffers together, so that they can learn from others solving similar problems in different contexts.
Finally, in its role as a funder of basic research, IES should prioritize research on research use itself. We need to know how to measure research use, because if we can't measure it, then we can't tell if it's happening, let alone increasing. We need to know more about the conditions, mechanisms, and strategies for increasing research use, so that we can understand when, how, and why it works best. And we need to better understand the role of boundary-spanners—people who sit between researchers and practitioners and enable them to work effectively together. What do they do, how do they do it, and how can the requisite knowledge, skills, and abilities be taught to others?
These ideas are just some of what it would take to create the substantial changes among both researchers and practitioners that will be necessary to increase research use. It's not easy work. But if IES can invest as much effort into promoting research use over the next 20 years as it did in promoting the growth of a strong research base in its first 20, then we will end up with education research that is both useful and used. That is work worth doing.
Carrie Conaway is senior lecturer at the Harvard Graduate School of Education.