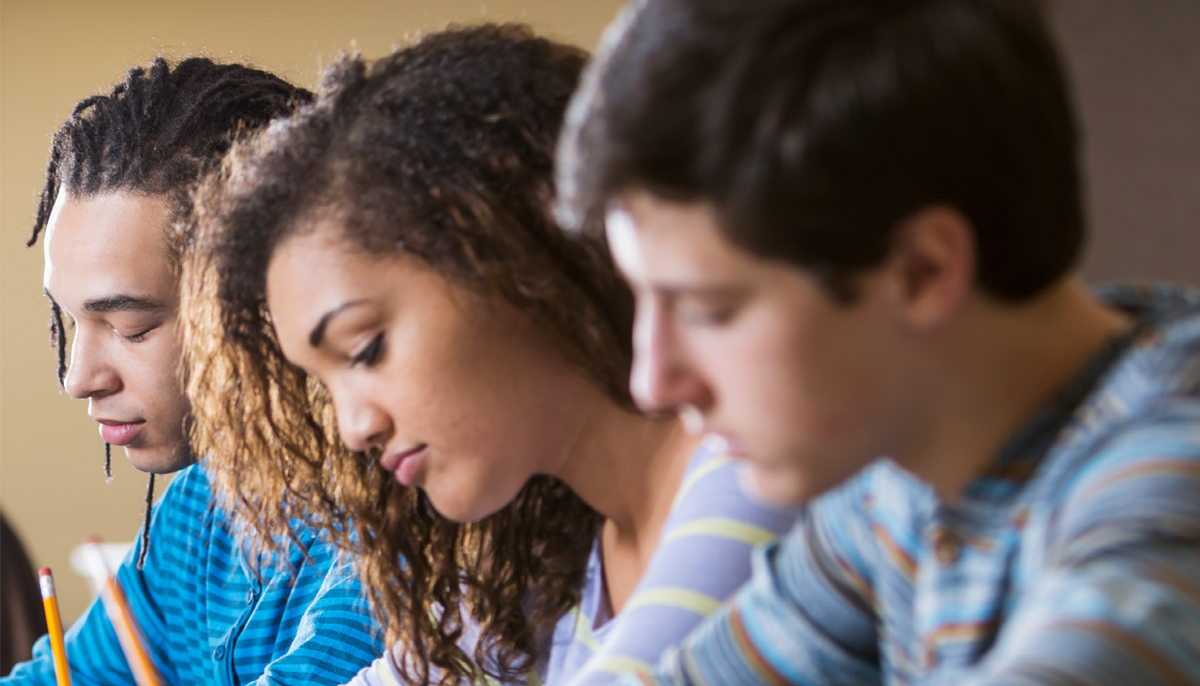 The reality is 1 in 4 high school students are academically ready for college by the end of 11th grade. If we're willing to think and act outside the century-old box of requiring all students to complete 12 years of school before starting college, we could cure "senioritis" for many, reduce college costs—as well as student loan debt—and empower college-ready students to chart their own path forward.
Education Reform Now and the Alliance for Excellent Education have just completed our "Building a Fast Track to College" report highlighting the importance of and steps toward building a new pathway between high school and college that's student-centered instead of system-centered.
Nearly two-thirds of students academically-ready for college before 12th grade come from low-income and middle-class families that have real affordability obstacles blocking their path to college. Of the third that come from low-income families, more than a quarter are racial minorities.
To help these and other families, we envision a new approach to the high school to college transition—one that centers on the student. When students demonstrate college readiness, they should have a meaningful option to enroll in full-time, college-level coursework—and this choice should be encouraged with public funding.
There are of course already Advanced Placement (AP) and dual enrollment programs that give high school students a chance to get a jump on college, but there are racial disparities in access and most offerings fall short of a full-time, intensive program that consistently results in attainment of a year's worth of college credits that are widely transferrable.
In fact, the Government Accountability Office estimates that 43 percent of all college credits are lost when students transfer. These lost credits extend time-to-degree, reduce college affordability and increase student loan debt.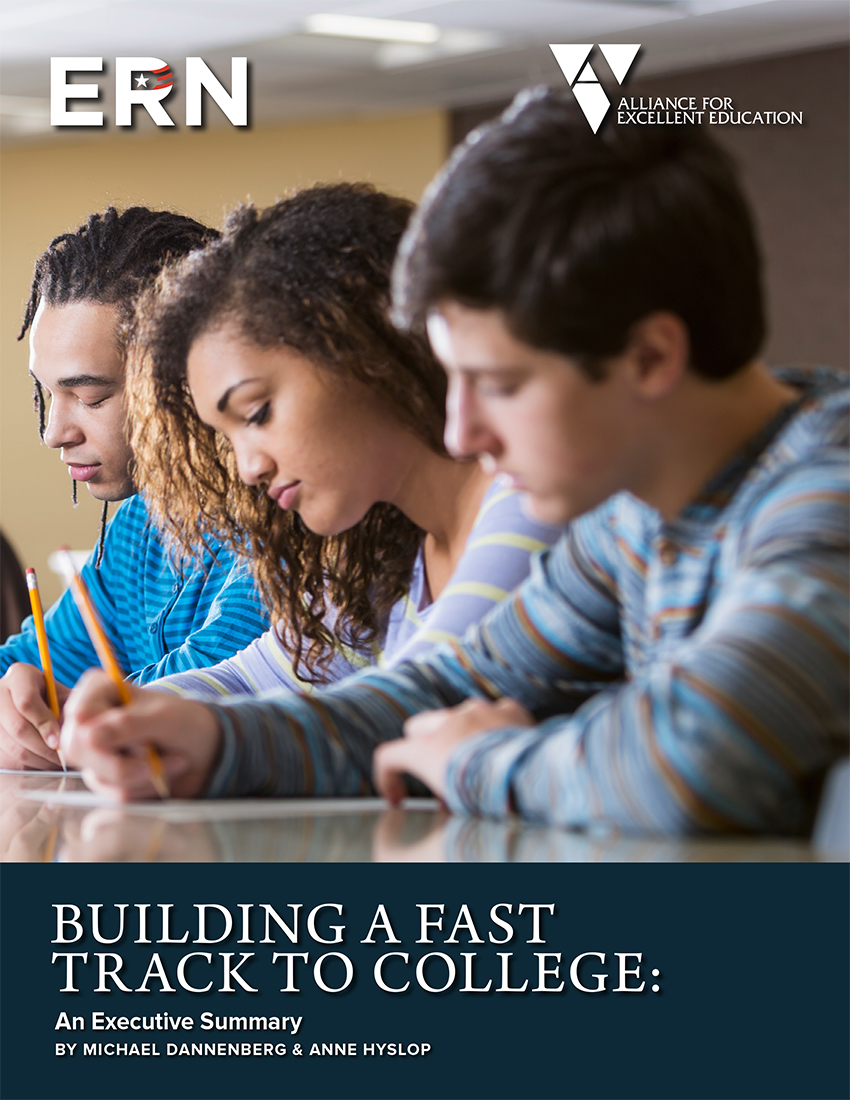 It doesn't have to be this way. By creating two new and improved fast track pathways for academically ready high school students, students can choose an accelerated path to college that makes sense for them.
The primary pathway would allow students to enroll in a full-time sequence of AP or dual enrollment courses that enables them to graduate high school with at least the equivalent of a year's worth of college credit and with the crucial assurance that those credits will apply toward a degree at any public college statewide—saving them thousands of dollars in tuition.
A second, alternative pathway would offer students the option to graduate high school early—before 12th grade—with the reward of a scholarship that reduces their full-time college costs. Although likely a less popular route, we believe multiple pathways to create fast tracks within the public education system as a whole is important given varying individual circumstances.
With either path, rather than languishing through the malaise of senioritis, academically ready students would get a head start on college—at a discount—that could enable them to complete high school and an advanced degree more quickly and for less money.
The benefits of fast track pathways extend far beyond the individual level, as well—with significant financial implications for school districts and states. Today, the typical first-time, full-time bachelor degree student completes college in five years, not four. For associate degree recipients, it's now three years instead of two.
These changes could result in more than a billion dollars in savings in state higher education budgets—money that can be reinvested back into school districts to help high school students who are not on track receive the support they need to graduate college-ready.
The building blocks to these fast track programs already exist. For instance, 11 states have some form of early graduation policy based on academic performance from which they could build upon, and from which other states can model their own approach.
While fast track pathways may look different state-to-state, there are three key elements that will help any state to implement fast track effectively:
• Ensure eligibility based on proficiency. All states should adopt an optional set of performance-based criteria for high school graduation, including early graduation, based on demonstrated proficiency and not just "seat time."
• Provide flexibility and student choice. States should build on their current systems to enable all rising high school seniors meeting their state's performance-based criteria to enter one of two new fast track pathways.
• Assure quality pathways. States should establish parameters for at least two fast track pathways to maximize quality, success, and efficiency–critically, with the assurance credits will transfer among public institutions.
A lot of our students don't need the "12" in K-12. By reimagining the transition from high school to higher education, we can create a clearer, more affordable, student-driven path to college.
Michael Dannenberg is director of strategic initiatives for policy at Education Reform Now. Anne Hyslop is the assistant director for Policy Development & Government Relations at the Alliance for Excellent Education.