Financial audits can be painful. No taxpayer welcomes a letter from the IRS, and, likewise, schools submit to audits as a matter of propriety, not for sport. The investigator's job is find out if something has gone wrong—if someone has misspent taxpayer money, for example—and disclose the breadth of the problem.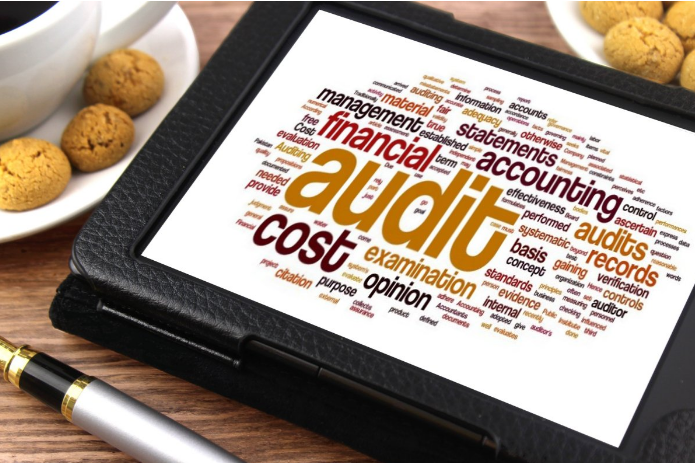 Some investigations are more colorful than others: In March 2014, Detroit school's Inspector General found $17,000 in stolen janitorial supplies. Earlier this year, Miami investigators charged a contractor nicknamed "French Fries" with collecting some $2.7 million in fraudulent medical claims involving employees at Felix Varela High. The Soledad School District Board in California voted unanimously to fire their superintendent after an audit uncovered "pervasive misuse of credit cards,"including a suspicious purchase of a 50-inch TV and several iPads.
Arizona's auditor general has documented similar activities among school districts in the state over the years, but the agency recently conducted the first financial audit of Empowerment Scholarship Accounts—the nation's first education savings account program. With an account, the state deposits a portion of a child's funds from the state school funding formula into private bank accounts that parents use to buy educational products and services for their children.
The accounts have gained popularity among supporters of parental choices in education, and lawmakers in four other states have enacted laws similar to Arizona's since 2011. In fact, Nevada's Supreme Court just heard arguments last month in a case involving that state's new law, which would allow every child attending a public school in the state to apply for an education savings account.
Arizona's audit, then, should be instructive for lawmakers in states where the accounts are available to families (Florida, Mississippi, Nevada, and Tennessee) and for those considering adopting the idea, like Missouri, Delaware, Oklahoma, and Texas, to name a few.
The findings include some praise for the state department of education, which oversees Arizona's accounts. The auditor explains that the department has "prevented and identified misspending of account monies" and worked with the state treasurer to "automatically deny" attempts at fraud.
Parents have broad discretion with the accounts and use prepaid VISA cards to pay for online classes, textbooks, private school tuition, and other educational materials like science kits and even educational iPad applications. For those intent on breaking the law and misusing a child's funds, these accounts would be vulnerable to widespread misuse without the preventative measures the department has put in place.
Yet an auditor's job is to report bad news when necessary and suggest improvements. Staff at Arizona's department of education reviews many families' account expenditures by hand, and with some 3,000 students using an account, the task has become too big. The auditor says the agency needs to use more online tools, like the digital account registers provided by the bank managing the funds and expand the agency's use of its IT system to consistently monitor misuse.
In designing education savings accounts enacted after Arizona's, some lawmakers saw the need for robust online accounting tools. Nevada's pending education savings account program includes a contract with a financial services provider that will managing payments online. Florida pre-approves account expenses for participating families and, in some cases, distributes funds directly to private providers. These methods help to cut down on the potential for misuse and are more efficient approaches than managing receipts by hand.
Arizona's department of education should heed the auditor's recommendations and use this opportunity to automate account oversight. To their credit, the agency acknowledged the need for improvement in a letter responding to the audit, but now the real work begins. As more states give families access to education savings accounts, policymakers will need effective, efficient models from states already using the accounts to help children succeed.
– Jonathan Butcher
Jonathan Butcher is Education Director at the Goldwater Institute.