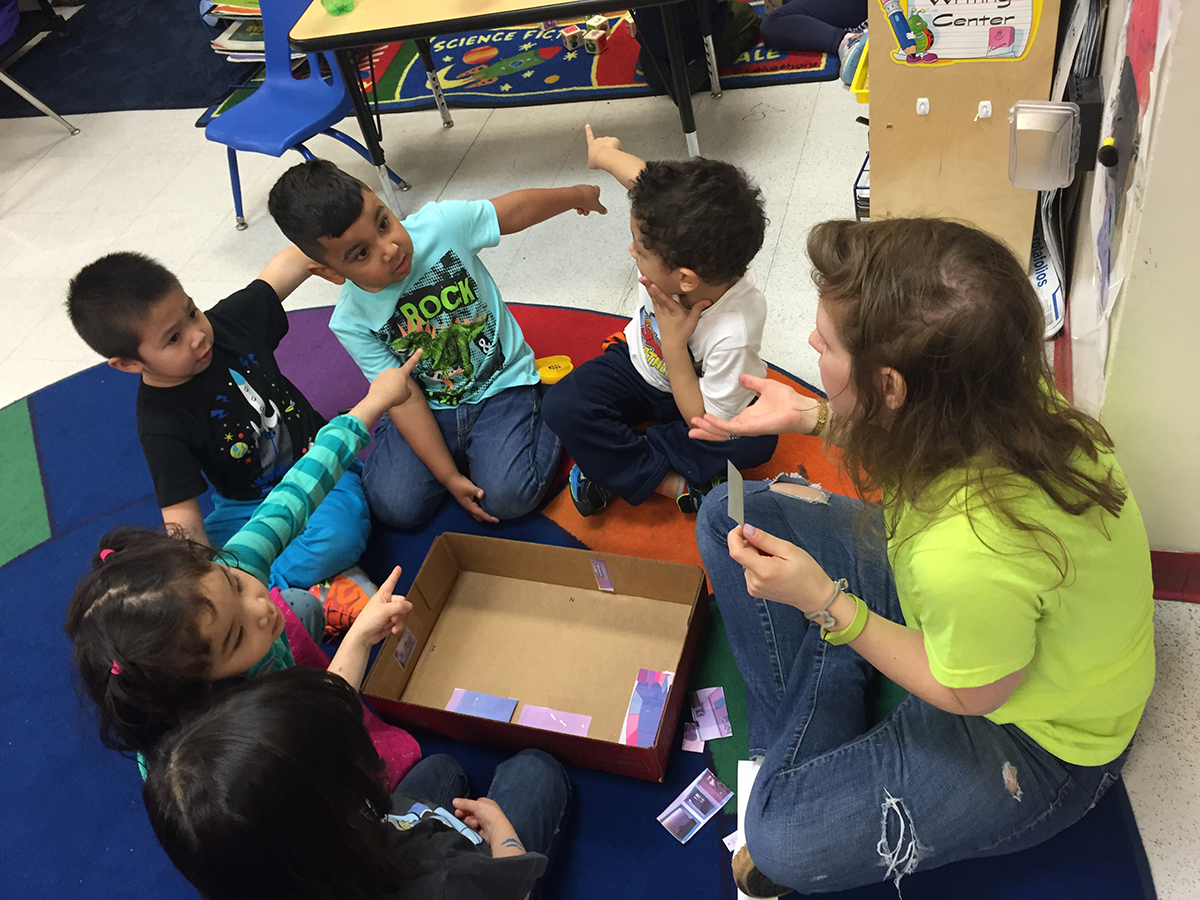 The Pre-K classroom in The Renaissance Charter School where I teach is part of the Pre-K For All initiative implemented by New York City Mayor Bill de Blasio when he took office in 2014. The initiative has tripled students' attendance in Pre-K programs by enabling more students to attend Pre-K for free. While we are grateful to have had the opportunity to add a grade to our school (Pre-K), we have experienced a few roadblocks on our journey.
First, as discussed in "The Charter Model Goes to Preschool" by Ashley Libetti Mitchell and Sarah Mead, adequate funding is an issue that many charter schools have faced and a battle that our principal has fought since the start of our Pre-K program. Currently, there is a about a $4,500 difference in funding between a Pre-K student and a student in grades K-12. The expectations set for Pre-K are much different with regards to specificity in terms of safety and material requirements. With new evaluation expectations that go as far as measuring play area equipment with measuring tape and checking for adequate storage space that contain a diverse array of materials, funding provided per student does not always provide enough money for programs to truly flourish adequately. If expectations are already put into place, then funding should realistically provide programs with the ability to meet these expectations.
Second, as stated in the introduction of the article, "Public programs must adhere to 'quality' standards that impose cumbersome input or process requirements that infringe on charter autonomy". It is not so much the standards that infringe on charter autonomy, but the expectation of how those standards should be achieved. Charter schools have the freedom to reach the standards as they see fit (through their choice of curriculum, etc.). However, the Pre-K programs run and funded by the city do not have the same autonomy. The New York City Department of Education has identified Developmentally Appropriate Practices for Pre-K programs. Therefore, a school with a Pre-K program may have to modify their approach to providing a play-based Pre-K experience while simultaneously preparing students for the not so play-based literacy and math expectations in Kindergarten.
Third, there are two evaluations that every Pre-K For All program receives, ECERS-R (Early Childhood Environmental Rating Scale- Revised) and CLASS (Classroom Assessment Scoring System). As Mitchel and Mead note, "some of these requirements [expected by the evaluations/evaluators] are necessary and reasonable" when it comes to a child's health and safety, while others are "prescriptive, burdensome, and not clearly linked to program quality." Our experiences with these evaluations have been quite discouraging, as a result of unachievable guidelines. For example, a book may be approved in an affirmed Department of Education curriculum, but the same book is not sanctioned by the ECERS-R evaluation. As such, points are taken off the final report of the school's overall evaluation which remains for two to three consecutive school years. Surprisingly, the CLASS evaluation does not include a teacher interview. How can an evaluator truly evaluate a classroom if he/she does not meet with the teacher before and after an evaluation to better understand the classroom community, the students' needs, and the teacher's teaching methods? Evaluations are difficult for all programs, let alone a charter school program that fundamentally comprises of different expectations. Ultimately, evaluations should set schools up for success by highlighting their positive qualities, while enabling them to create future goals to develop in areas of difficulty. We strive to set our students up for success daily – our programs and teachers should be held to the same standards.
In conclusion, we are grateful to be part of the Pre-K For All initiative. We look forward to seeing how the program progresses in the areas highlighted above.
— Rachel Hollander
Rachel Hollander is the Pre-K teacher at The Renaissance Charter School in Jackson Heights.