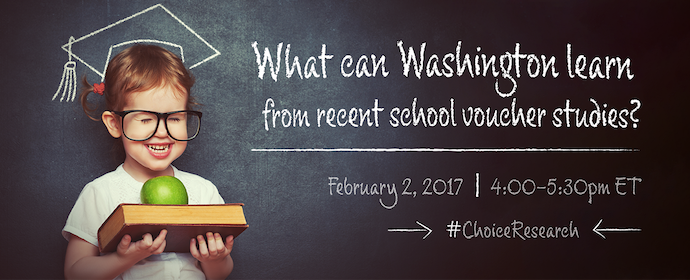 On February 2, 2017, Fordham hosted a discussion with school choice researchers on the findings of recent studies of the impact of using vouchers to attend private school.
As the event page notes, the newest research on voucher programs has found surprisingly negative results. What is the right takeaway from these studies for Congress and the Trump Administration as they contemplate a new federal school choice program?
Panelists were David Figlio, Lindsey Burke, Doug Harris, and Marty West. Mike Petrilli served as moderator. You can watch the video of the event here.
Jessica Poiner summarized the event here.
—Education Next