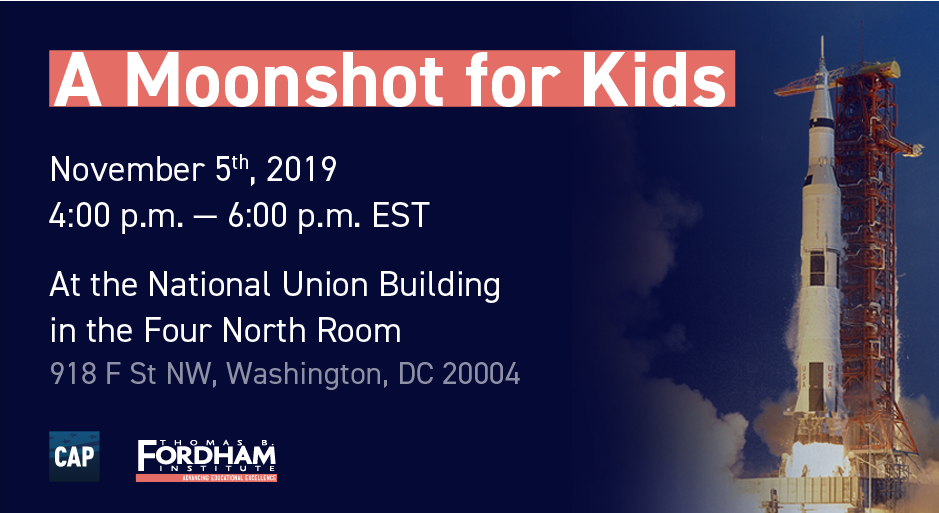 On Tuesday, Nov. 5th, the Center for American Progress and the Fordham Institute will host "A Moonshot for Kids," a "Shark-Tank" style competition where 10 early-round panelists will present their ideas to a panel of judges.
Judges will include:
Kumar Garg, Senior Director for Technology and Society at Schmidt Futures
Lizzette Gonzalez Reynolds, Vice President of Policy at ExcelinEd
Michael Simmon, U.S. history teacher at IN-Tech Academy, NYC
Sara Allan, K–12 Education Strategy Leadership at the Bill & Melinda Gates Foundation
Takeru Nagayoshi, English teacher in the New Bedford Public Schools, MA
The event will be available via livestream here. Click here to register for the event.
— Education Next