Match Charter School, a high-performing preK-12 school in Boston, is making its curriculum available to teachers everywhere through Match Fishtank. The courses available for download so far are 7th grade English, 7th grade math, and 9th grade English.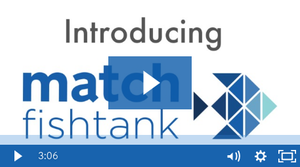 The website explains
These materials have been developed and curated by our teachers and curriculum experts over many years.

At Match, we think teachers should spend more time planning how to teach — with the unique learning needs of their students in mind—and less time worrying about the basics of what to teach. Good baseline curriculum and assessments free teachers to do just that.

Match Fishtank is our effort to share our curriculum with teachers everywhere to lessen their load and help them on the road to amazing classroom learning.
The founder of Match Charter School, Michael Goldstein, wrote "Studying Teacher Moves: A practitioner's take on what is blocking the research teachers need," for Education Next.
– Education Next
Last updated September 16, 2016