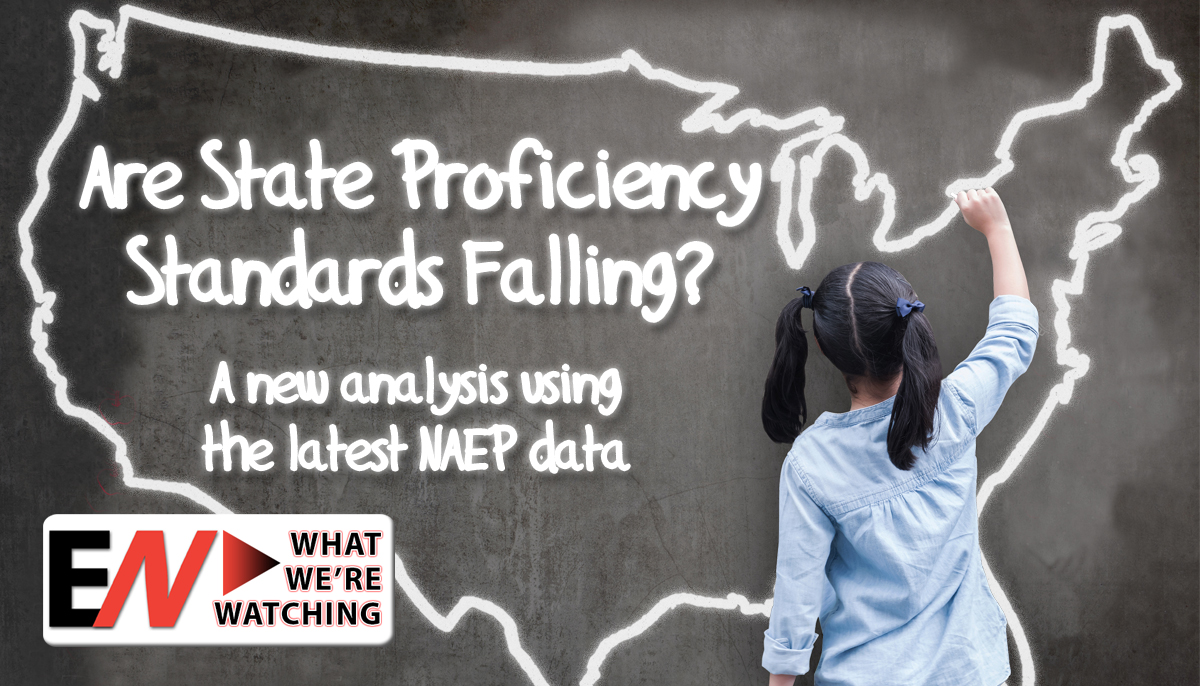 On Tuesday, May 22, 2018, Education Next presented the results of its latest evaluation of the rigor of state proficiency standards at an event hosted by the Hoover Institution.
Paul E. Peterson went over the results, which were then discussed during a panel moderated by Martin West.
Panelists were:
•  Catherine Brown, Vice President, Education Policy, Center for American Progress
•  Candice McQueen, Commissioner of Education, Tennessee
•  Paul E. Peterson, Henry Lee Shattuck Professor of Government, Harvard University; Senior Fellow, Hoover Institution
•  Robert Pondiscio, Senior Fellow and Vice President for External Affairs, Thomas B. Fordham Institute
More information about the event is available here.
— Education Next
Last updated May 22, 2018