Last month, Campbell Brown and the American Federation for Children will host an education policy summit in New Hampshire with six of the seventeen GOP presidential contenders. (A similar forum among Democratic candidates is scheduled for October in Iowa.) Here we present six education policy themes—and associated infographics—that we hope the candidates embrace.  All of these are open-source. Please steal them!
1. Education reform is working. Don't stop now.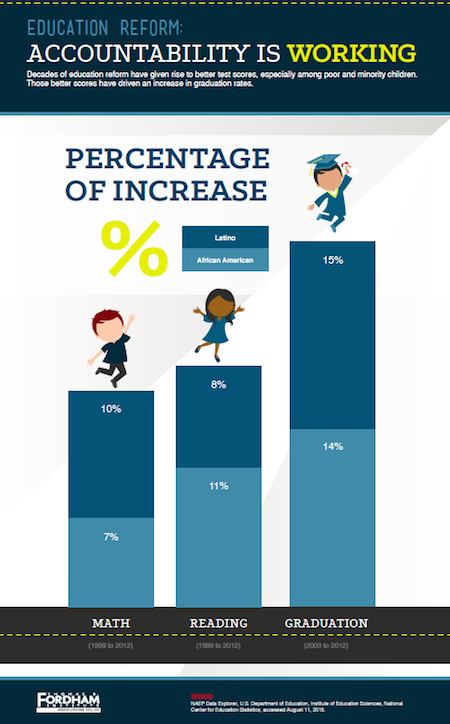 2. College is not the only ticket to upward mobility in America.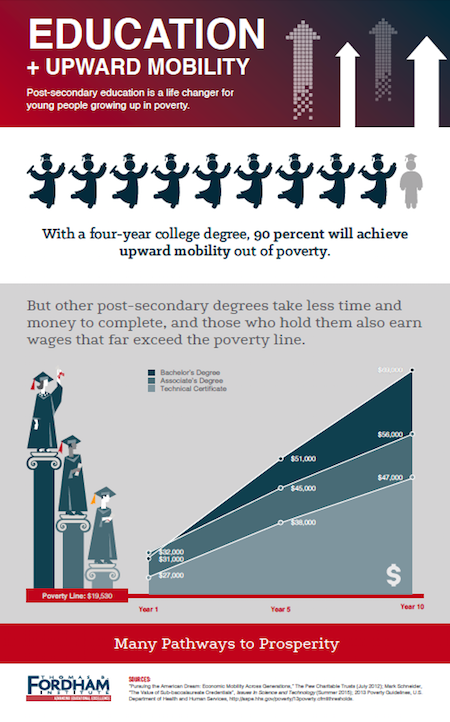 3. School choice is growing—and changing lives.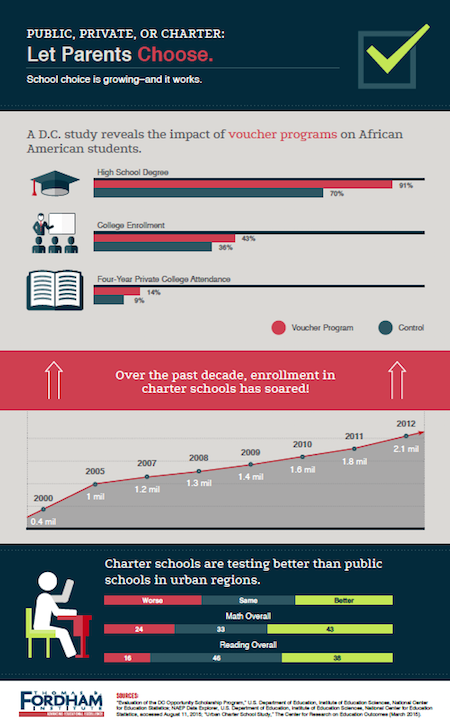 4. America's best and brightest need attention too.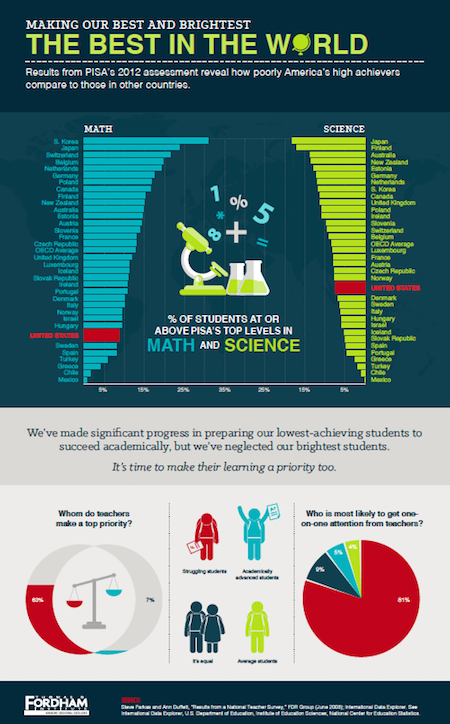 5. School discipline is under attack—that's shortsighted and foolish.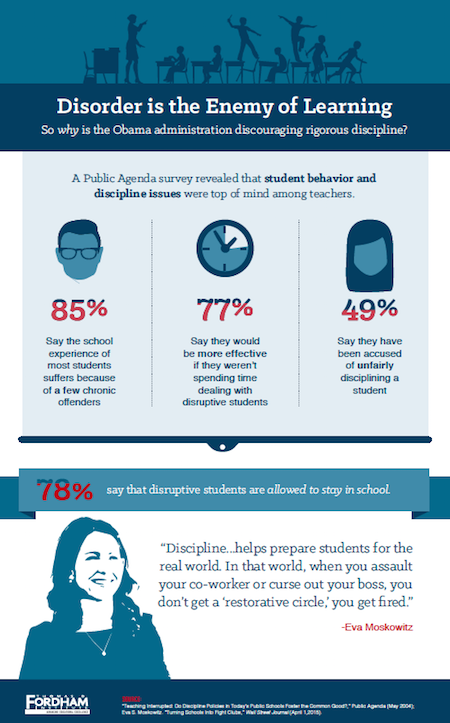 6. Preparing children for citizenship is an important goal of schools. Let's restore civic education.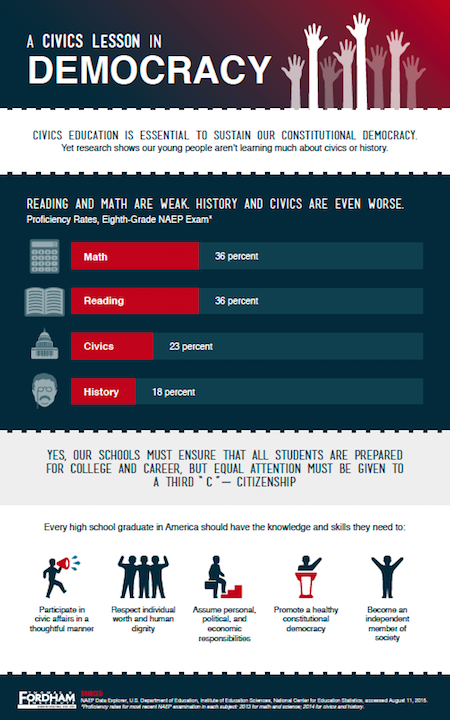 —Mike Petrilli
This post originally appeared on the Fordham Institute's Flypaper blog.