In the 1960s, the California legislature decided that aspiring teachers would have to major in an academic area other than education, which they believed to be a watered-down degree. But this summer, Gov. Jerry Brown reversed that decision, reviving the education major. So explains John Fensterwald in an article for EdSource.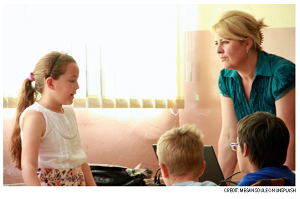 The legislation that Brown signed last month will allow colleges and universities in the state to once again establish teacher preparation as an undergraduate major, enabling students to become an elementary or middle school teacher in four years, as they once did — and currently do in most other states — instead of five and sometimes six years.

But repealing the ban on education as a major may not prompt universities and colleges to reintroduce it. One reason is that they fear a loss of federal financial aid. Another reason is that they have already figured out ways around the ban, with alternative programs that award a bachelor's degree and a credential in four years.
Researchers have struggled to determine what type of teacher preparation is most likely to produce effective teachers. Dan Goldhaber reviews the research in "The Mystery of Good Teaching."
— Education Next