The University of Virginia announced Friday that Jim Ryan will be its next president, the Washington Post reports. Ryan, currently dean of the Harvard Graduate School of education, is a scholar of law and education.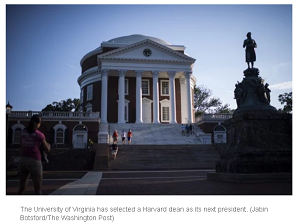 Ryan's book Five Miles Away, A World Apart: One City, Two Schools, and the Story of Educational Opportunity in Modern America was reviewed by Nathan Glazer for Education Next.
The Fall 2017 issue of Education Next includes an article by Ryan analyzing arguments made in court rulings on the use of race in college admissions by the late Supreme Court justice Antonin Scalia.
— Education Next