The Economist has put education technology on its cover this week. In an article in the leaders section, the editors explore how edtech can be at the service of teaching, rather than the other way around.
In addition to making schooling more personalized and productive, edtech may help narrow opportunity gaps, the editors write. The article mentions the software used by the Summit charter network as a promising example.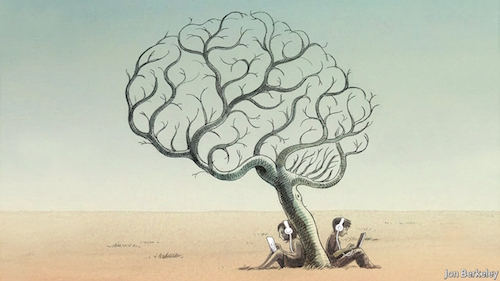 In "Pacesetter in Personalized Learning," an article in the latest issue of Education Next, Joanne Jacobs looks at the Summit Learning Program, the online platform developed by Summit that is now being shared with 130 schools nationwide.
Summit's eight schools, two of them in Washington State, are known for an approach that emphasizes both project-based and self-paced learning as well as the development of cognitive skills. In 2015, the network started sharing its model with schools throughout the country in an effort to improve their methods and spread their ideas.

The tech mainstay of Summit's model is an online platform that the network developed with engineering help from Facebook. It comes loaded with a comprehensive, teacher-created curriculum, ideas for student projects, and assessments for grades 5 through 12 in core academic subjects.
— Education Next
Last updated July 21, 2017