A major snowstorm is causing schools to close up and down the East Coast today.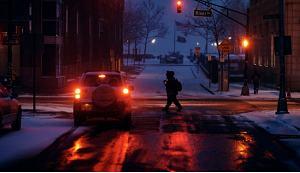 A study by Josh Goodman published in Education Next challenges the conventional wisdom that the number of school days cancelled due to snow has a significant impact on student learning.  Goodman found that a worse problem was snowy days when schools remain open but many students are absent.
The study, "In Defense of Snow Days: Students who stay home when school is in session are a much larger problem," appears in the Summer 2015 issue of Education Next.
Goodman discussed his study with Marty West on the EdNext podcast.
— Education Next