Alvin Chang takes a look at school district secession in a piece for Vox. In Jefferson County, Alabama, nine separate communities have seceded from the county school district and created their own new districts in order to avoid racial integration orders that involved busing, Chang writes.
Chang looks at some posts on a Facebook page set up by the parents organizing one secession effort.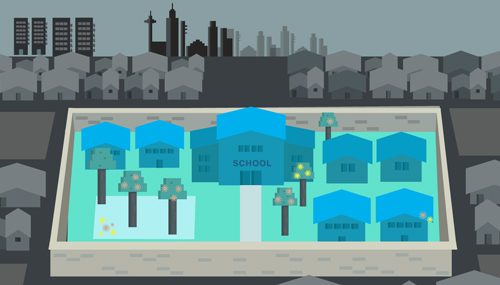 Here's what they hinted at — what everyone knew but was never articulated: They were carving out a more affluent, more white area and starting their own school district with it. 
According to a recent report by EdBuild, 70 other communities have tried to secede from their district since 2000.
Outside of the smaller number of districts where secession is taking place, trends in segregation are more complicated, since the student population has become more diverse over time, Steve Rivkin writes in an article for Education Next. After exploring some different ways of measuring segregation, Rivkin also looks at data on the connection between desegregation and student achievement.
On this week's episode of Education Exchange, Paul Peterson talks with the authors of a new study that looks closely at trends in segregation over time and finds that there has been a decrease in segregation.
— Education Next
Update:  Ariana Campo-Flores of the Wall Street Journal takes a look at district secession in Alabama and elsewhere in "New Districts Reignite School Segregation Debate."