In a school board election held on Tuesday in Los Angeles, a reform candidate defeated the board president and reformers reached a majority on the school board.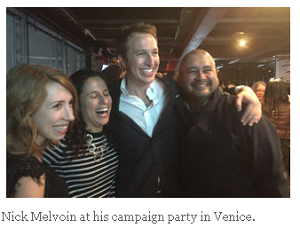 As Sarah Favot writes in LA School Report
At stake in the fiercely contested campaign is control over a complex, underperforming school district whose ability to improve schools for nearly 665,000 students is compromised by declining enrollment, a $1.46 billion projected deficit, and billions of dollars in unfunded liabilities for retirees.

…

The election, as in past years, has transcended the candidates in pitting the teachers union and its vision of improvement — more spending, smaller class sizes, expanded wraparound services, and community schools — against reformers who have been fighting to end seniority-based protections and pay, close struggling schools, and give families more school choices.

Tuesday's results were a blow for the teacher union-backed candidates and will likely end the pro-union stance of the board that has existed for several years and signal a new the direction for the nation's second-largest school district.
Last year, Richard Whitmire took a close look at education politics in LAUSD in "Ed Reform Battle in Los Angeles."
— Education Next
Last updated May 18, 2017