Nevada set up an Education Savings Account program two years ago, but in 2016 the state Supreme Court ruled that the funding mecbanism was unconstitutional, so the program has not gone into effect yet. Efforts to advance a bill that would fix the funding mechanism are not being warmly received by Democrats in the state Senate, notes Kate Stringer on the 74. Earlier this week Gov. Brian Sandoval proposed a bill but Senate Democrats have not reviewed it yet.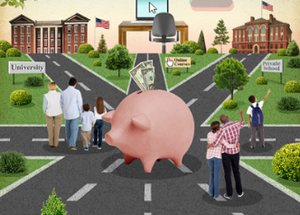 Matt Ladner and Nelson Smith debate the merits of Education Savings Accounts here.
Not sure how Education Savings Accounts work? Watch this short video.
-Education Next