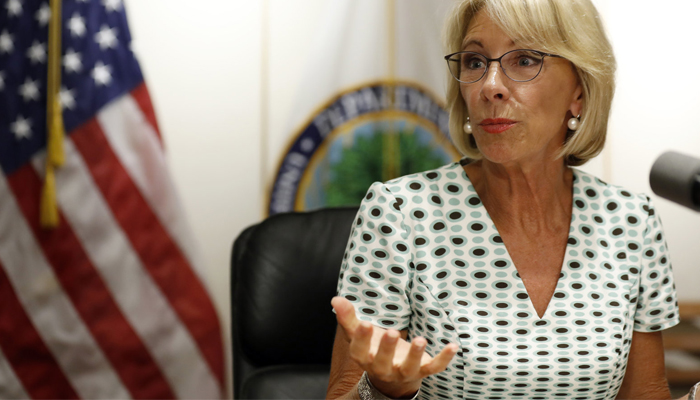 Last week, Education Secretary Betsy DeVos proposed new rules for how colleges are to handle cases of sexual assault and harassment. These rules for how to implement Title IX would replace the policies put into place by the Obama administration.
As NPR's Tovia Smith notes, "The new rules are drawing both applause and anger."  
Smith notes that the rules proposed last week will not go into effect until they go through a public comment period, which could be a long process and could result in more changes.
In an article for Education Next published earlier this year, Shep Melnick explained how the federal government came to use Title IX directives and investigations to respond to the problem of sexual assault on college campuses in the first place and explored what a less partisan approach to this issue might look like.
That article, "Rethinking Federal Regulation of Sexual Harassment," appeared in the Winter 2018 issue of Education Next.
— Education Next
Last updated November 20, 2018