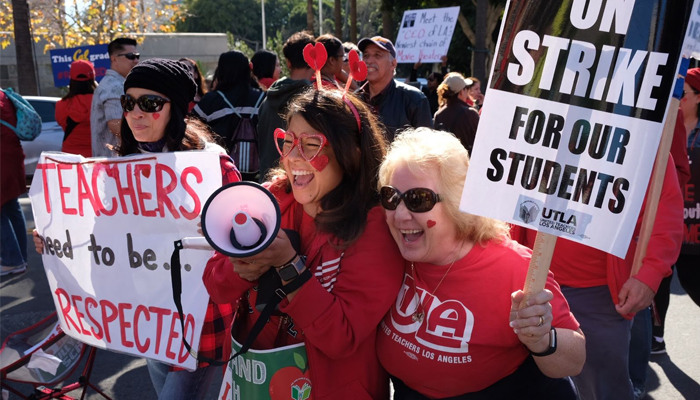 In Los Angeles, voters will weigh in on Measure EE, a ballot measure to raise funds for public schools, on June 4.
This takes place at a time when the Los Angeles Unified School district estimates that "more than half of its general fund will be needed to pay down pension and health benefit debt by 2031," Jason Henry notes in the Los Angeles Daily News.
Henry writes,
The initial draft of the ballot measure prohibited the use of the tax dollars for "funding long-term healthcare or pension liabilities." Two days later, the final draft quietly removed that language, replacing it with "legal settlements and liabilities" instead.
In the Winter 2019 issue of Education Next, Chad Aldeman wrote about the cost of health care and other benefits for retired teachers in LAUSD and across the nation. In "Heath Care for Life: Will teachers' post-retirement benefits break the bank?" Aldeman explains,
Like many school districts, where salaries are low compared to private-sector peers, Los Angeles Unified School District (LAUSD) has chosen to compensate by providing its teachers with generous health benefits. In fact, the district extends medical, dental, and vision coverage not just to current employees but also to retirees and their spouses, who do not pay premiums or deductibles and yet qualify for full benefits for life.
— Education Next