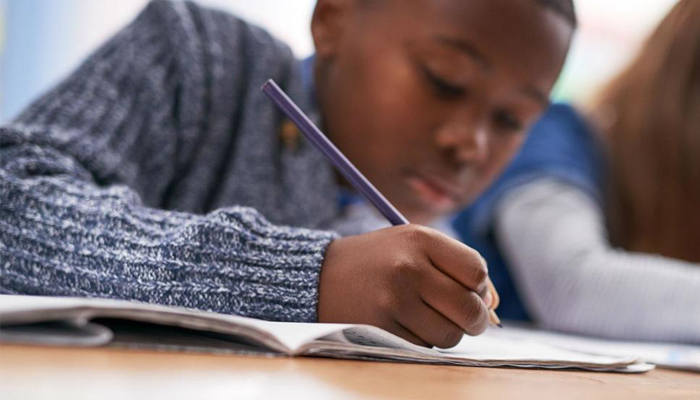 A new NBER working paper can be added to the growing list of studies finding that black students who have black teachers reap benefits in both the short term and the long term.
In U.S. News, Lauren Camera describes the new study, which finds that:
Black students who have just one black teacher in elementary school are more likely to graduate and more likely to enroll in college – and significantly more likely if they have two black teachers.
Two of the co-authors of the new study, Seth Gershenson and Nicholas Papageorge, earlier published research in Education Next that looked at the impact of teacher expectations for their 10th grade students on whether those students would eventually ccomplete college.
That study, "The Power of Teacher Expectations," found that:
White teachers, who comprise the vast majority of American educators, have far lower expectations for black students than they do for similarly situated white students.
and also that:
College completion rates are systematically higher for students whose teachers had higher expectations for them.
— Education Next
Last updated November 29, 2018