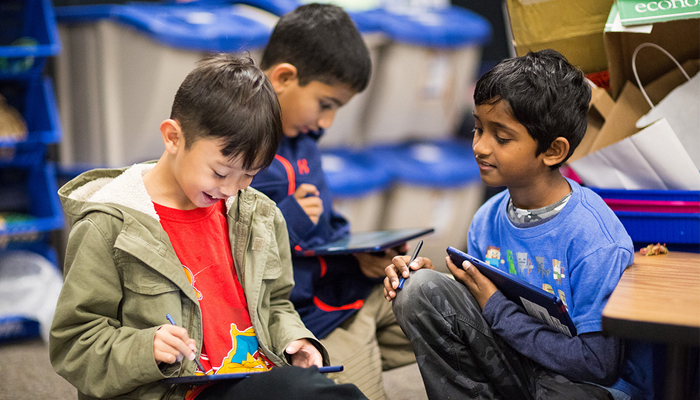 Apple was in the news this week with the release of a new, lower-priced iPad meant specifically to appeal to schools, Tripp Mickle explains in the Wall Street Journal. He notes:
Technology companies have been pushing computers and other devices into the classroom since at least the 1970s, and Apple took an early lead with its easy-to-use operating system. But the company's dominance faded in the face of cheaper laptop options such as Google Chromebooks from Alphabet Inc. or Windows-powered devices from Microsoft Corp. 
One day before the Apple announcement, Google announced the release of a new tablet for schools that will cost the same amount as Apple's new iPad, $329, Lucas Matney writes in Tech Crunch.
Meanwhile, in Wired, Sarah Butrymowicz and Tara Garcia Mathewson look into "Why Some Schools Pay More Than Others When Buying from Apple."
The same device or program can cost more from one state to another and even from district to district. Responsibility to negotiate with vendors falls on school districts that often do not have the time or resources to drive a hard bargain. Many also don't have information about discounts that other school districts have received, and, when purchasing from a company like Apple, which has a reputation for being rigid with pricing, some district officials don't even know they can ask for larger discounts.
To help school districts out, Rob Waldron, the CEO of Curriculum Associates, wrote "How to Avoid Getting Ripped Off by Ed-Tech Vendors" which appeared the Winter 2018 issue of EdNext
— Education Next