In 1995, the state of New Jersey took control of the public schools in Newark. In the New York Times, David W. Chen explains.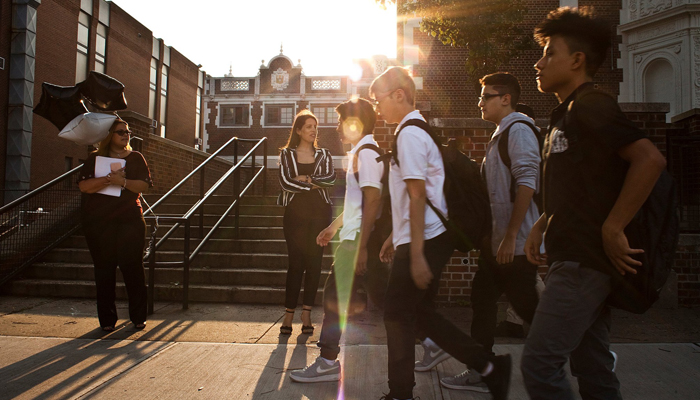 For more than 20 years, local administrators have had little leverage over the finances or operations of the state's largest school district. Choices about curriculum and programs were made mostly by a state-appointed superintendent, often an outsider. The city could not override personnel decisions.
Earlier this month, the state board of education approved a plan to return the schools to local control.
"There is substantial evidence that the district has the adequate programs, policies, and personnel to ensure that demonstrated progress is sustained," [Education Commissioner] Harrington wrote in a letter Tuesday to Schools Superintendent Christopher Cerf.
In an article for Education Next that was published last fall, "Continuing Change in Newark," Richard Lee Colvin looked at the changes being made in Newark aimed at earning back local control "by consistently demonstrating to state monitors sound policies and procedures and overall effectiveness."
— Education Next