High school students in Seattle will start school later this year — at 8:45 am — in what the school board called " 'a historic moment' designed to prioritize student health over district logistics."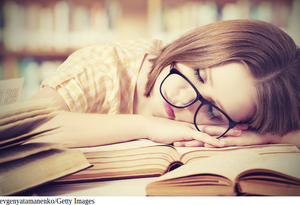 Rebecca Klein of Huffington Post notes that Seattle is one of the largest districts in the country to delay school start times for teenagers.
Klein writes
Experts say that delaying school start times can benefit student health. Over 90 percent of high school students are chronically sleep-deprived, according to a 2014 report. This can have a severe impact on their physical and emotional health: Tired teens are more likely to be overweight, anxious and get poor grades.

The American Academy of Pediatrics recommends that middle and high schools start at 8:30 a.m. or later.  Yet less than 1 in 5 of those schools do so, according to a Centers for Disease Control and Prevention analysis of Education Department statistics. 
Two large Colorado districts are considering pushing back high school start times, Ann Schimke reports in Chalkbeat Colorado.
A study published in Education Next looked at the effect of school start times on academic achievement. In "Do Schools Begin Too Early?" Finley Edwards found that
Delaying school start times by one hour, from roughly 7:30 to 8:30, increases standardized test scores by at least 2 percentile points in math and 1 percentile point in reading. The effect is largest for students with below-average test scores, suggesting that later start times would narrow gaps in student achievement.
– Education Next
Last updated August 22, 2016