The Chan Zuckerberg Initiative, the philanthropic organization created by Facebook's Mark Zuckerberg and his wife Priscilla Chan, is making an investment in a startup in India that offers personalized learning services to students.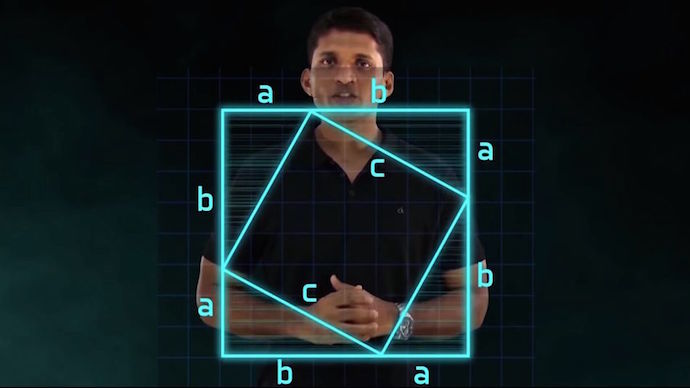 The startup, Byju's, provides math and science learning programs for middle and high school students and also prepares students for competitive exams.
As Manish Singh reported in Mashable
"Byju's was started by a teacher and entrepreneur named Byju Raveendran as a way to help students from different backgrounds across India learn in a way that works best for them. The mobile app uses a mix of video lessons and interactive tools to help teach subjects like math and science for a fraction of what other services cost," Mark Zuckerberg wrote in a Facebook post.

"I'm optimistic about personalized learning and the difference it can make for students everywhere. That's why it's a major focus of our education efforts, and why we're looking forward to working with companies like BYJU's to get these tools into the hands of more students and teachers around the world," he added.
This summer, Chester E. Finn, Jr. wrote an open letter to Mark Zuckerberg and Priscilla Chan offering advice to guide their philanthropic efforts.
He wrote
I'm urging you to use your independence, flexibility, and assets (sizable as they are in philanthropic terms even if meager alongside America's K–12 education budget) to press for change outside the district structure. You should create and replicate institutions, programs, and activities that the established structures of American public education can't or won't go near. And you should stick with them long enough that they—provided they're successful—get some traction and some hope of longevity.
He goes on to say
High-class technology with solid content for use in "blended learning" settings is a no-brainer for you, and it holds great potential for the future. Indeed, a serious push to personalize kids' education hinges on far more adept use of both hardware and software than anyone is now making. By all means, encourage further development on this front. But there's so much more that needs to be done.
— Education Next
H/T: @AlexanderRusso
Last updated September 12, 2016