Over the past few years, students by the thousands have refused to take their state's standardized tests. To make sense of the opt-out phenomenon, Education Next has published a forum featuring two public school parents with contrasting views on opting out: Scott Levy, a local school board member in New York State, and Jonah Edelman, cofounder and CEO of Stand for Children.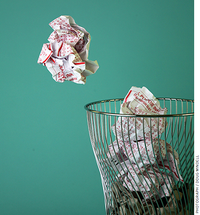 In last year's Ed Next poll, respondents were asked what they think of "opting out." When asked
Some people say that ALL students should take state tests in math and reading.  Others say that parents should decide whether or not their children take these tests. Do you support or oppose letting parents decide whether to have their children take state math and reading tests? 
only 25% of the public liked the idea of letting parents opt out, while 59% opposed it, with the remainder taking a neutral position.
– Education Next