Wesley Wright of Chalkbeat Colorado writes about a summer camp for elementary school students run by Denver Public Schools aimed at reducing the "summer slide" among students. The eight-week-long program is free to all Denver Public Schools students regardless of income and focuses on science, literacy, art and movement.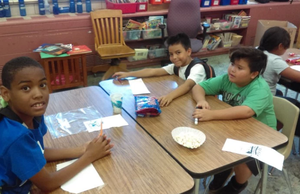 In a recent blog entry, Mike Petrilli lamented the limited access many low-income children have to summer camps and extracurricular activities and proposed some ways to make it easier for poor kids to take part in high-quality enrichment along with their affluent peers.
In the Summer 2016 issue of Education Next, David Osborne wrote about the strategies being pursued in Denver to raise student achievement.
– Education Next
Last updated August 8, 2016